Wealthiest Angelenos: 24. DAVID MURDOCK
Monday, August 28, 2017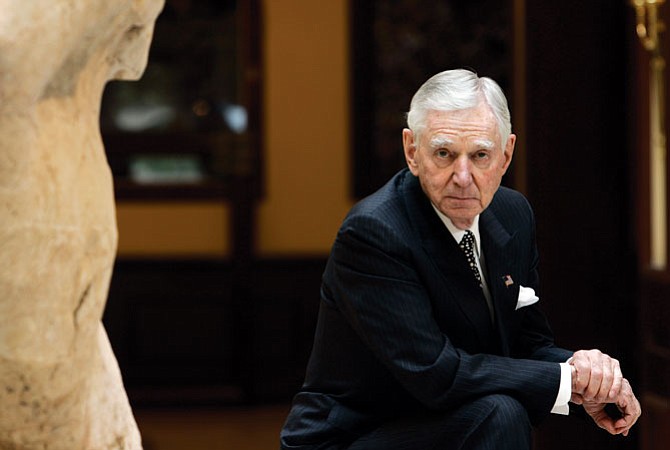 24. DAVID MURDOCK
THE MONEY: The primary sources of Murdock's wealth are his ownership of produce distributor and marketer Dole Foods Co. and its former parent company, Castle & Cooke Inc. The latter, which is primarily a real estate company with holdings in Hawaii, California, and North Carolina, spun off Dole Foods in 1995. Murdock is chief executive of both companies. Dole's revenue increased over the past year. The company filed for an IPO in April.
THE BUZZ: Since taking Dole private in 2013 in a $1.2 billion deal, Murdock has been plagued by accusations that he misled shareholders so he could buy the company on the cheap. In March, he agreed to a $74 million settlement, which still needs final approval from a judge. That is in addition to $148 million that a judge ordered Murdock and Dole's former president and chief counsel to pay in 2015. Murdock has bred more than 200 prized Arabian horses and keeps an orchid collection of almost 17,000 plants. The 94-year-old said he plans to live until 125 by avoiding vitamins and supplements, opting for a diet of fruits, vegetables, and nuts. A high school dropout who was briefly homeless, Murdock made an early living investing in real estate. Castle & Cooke holdings now include golf courses; resorts; office, retail, and industrial real estate, primarily in California, North Carolina, Hawaii, and Arizona.
NET WORTH: $3.6 billion (+16.1%)
LAST YEAR: $3.1 billion
AGE: 94
RESIDENCE: Los Angeles
SOURCE OF WEALTH: Food distribution, investments
Return to Wealthiest Angelenos index page
For reprint and licensing requests for this article, CLICK HERE.