Wealthiest Angelenos: 17. EVAN SPIEGEL
Monday, August 28, 2017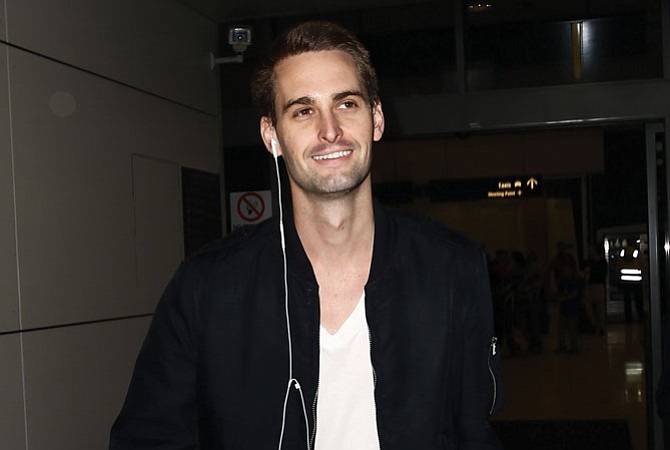 17. EVAN SPIEGEL
THE MONEY: Spiegel's wealth surged with Snap Inc.'s March IPO, which valued the company at $28.3 billion at the close of the market on its first day of trading. As a reward from Snap's investors for taking the company public, Spiegel was promised a bonus 3 percent of stock. He won't begin to see those shares until the third quarter of 2017, however, and they will be handed out over the course of three years.
THE BUZZ: Though Snap generated $405 million in revenue last year, a 586 percent increase from the $59 million it saw in 2015, Wall Street is undecided on the company's ability to boost revenue in the years to come as rival Facebook Inc. relentlessly copies Snapchat's features. The photo messaging company's financial filings revealed Spiegel and co-founder Murphy would retain 89 percent of voting shares in Snap, while investors in the initial public offering would receive no voting rights – a first in the history of publicly traded companies. Spiegel and co-founder Murphy pledged to donate up to 13 million shares to the Snap Foundation over the next 15 to 20 years to support arts, education, and youth programs. Spiegel became engaged to his girlfriend, model and actress Miranda Kerr.
NET WORTH: $4.16 billion (+160%)
LAST YEAR: $1.5 billion
AGE: 26
RESIDENCE: Brentwood
SOURCE OF WEALTH: Mobile app
Return to Wealthiest Angelenos index page
For reprint and licensing requests for this article, CLICK HERE.