Wealthiest Angelenos: 17. BOBBY MURPHY
Monday, August 28, 2017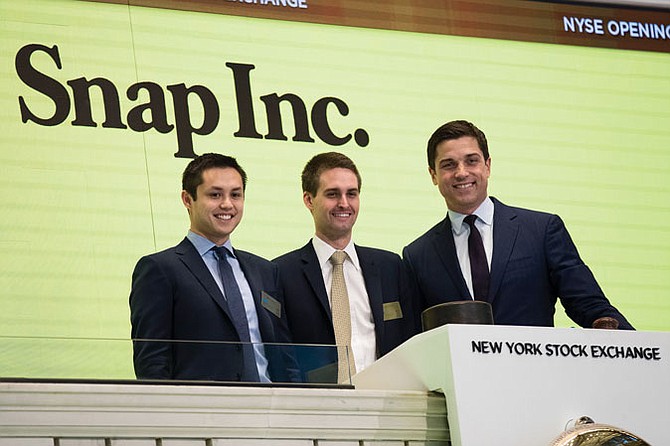 17. BOBBY MURPHY
THE MONEY: Murphy's wealth surged with Snap Inc.'s explosive initial public offering in March, which valued the company at $28.3 billion at the close of the market on its first day of trading. Unlike co-founder Evan Spiegel, he did not get a stock grant bonus for taking the company public. However, Murphy does share about 89 percent of the Snapchat maker's voting power with the chief executive.
THE BUZZ: Snap Inc.'s chief technology officer has kept out of the public eye while leading research and development efforts, including the creation of the company's video camera-equipped glasses, Spectacles. Murphy is said to own a two-bedroom, $2.1 million home in Venice a few blocks away from the company's offices. Murphy and Spiegel have the ability to control the outcome of all matters submitted to Snap's stockholders for approval, including the election, removal, and replacement of directors. That control continues even if one of the co-founders is terminated. Murphy was born in Berkeley in 1988. His mother immigrated to the United States from the Philippines. He studied math and computational science at Stanford University, where he met Spiegel.
NET WORTH: $4.16 billion (+160%)
LAST YEAR: $1.5 billion
AGE: 28
RESIDENCE: Venice
SOURCE OF WEALTH: Mobile app
Return to Wealthiest Angelenos index page
For reprint and licensing requests for this article, CLICK HERE.