Wealthiest Angelenos: 7. SUMNER REDSTONE
Thursday, August 24, 2017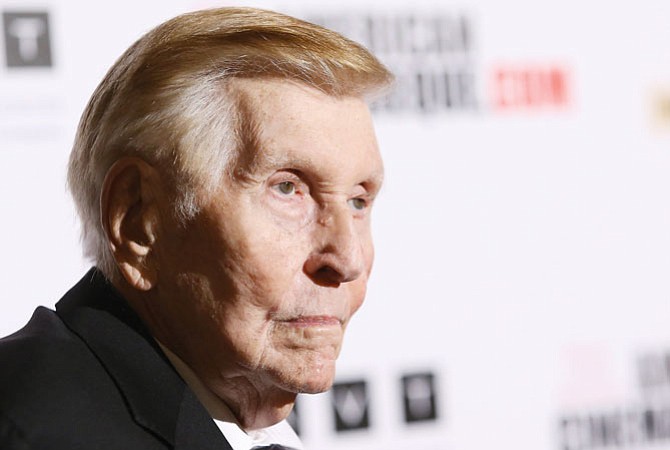 7. SUMNER REDSTONE
THE MONEY: The ailing media mogul maintains controlling stakes in Viacom and CBS Corp. through National Amusements, though he stepped down from executive chairmanship of both companies. While Viacom stock has trended downward since last year, shares in CBS have risen year to date.
THE BUZZ: The former executive chairman of both CBS and Viacom stepped down from both posts after a court-ordered examination by a geriatric psychiatrist, and was succeeded by Leslie Moonves at CBS and Philippe Dauman at Viacom, though Dauman was subsequently forced out in a power struggle with Redstone's daughter, Shari. It was reported in April that Redstone would leave his voting role on the CBS board at its annual shareholders meeting in May. Stock prices inched up when a CBS-Viacom merger was considered in September, but the Redstones called off the merger in December, sending shares of Viacom downward almost 8 percent. More girlfriend trouble for the 93-year-old mogul: Last year's legal battle with ex-companion Manuela Herzer over his mental competence (and her potential $70 million inheritance) echoed in January, when another ex, Sydney Holland, demanded Redstone be examined for mental competency as part of a legal battle over $150 million in gifts he gave her and another former girlfriend through the years.
NET WORTH: $5.2 billion (-5.5%)
LAST YEAR: $5.5 billion
AGE: 93
RESIDENCE: Beverly Hills
SOURCE OF WEALTH: Broadcasting, film, movie theaters
Return to Wealthiest Angelenos index page
For reprint and licensing requests for this article, CLICK HERE.