Wealthiest Angelenos: 2. ELON MUSK
Thursday, August 24, 2017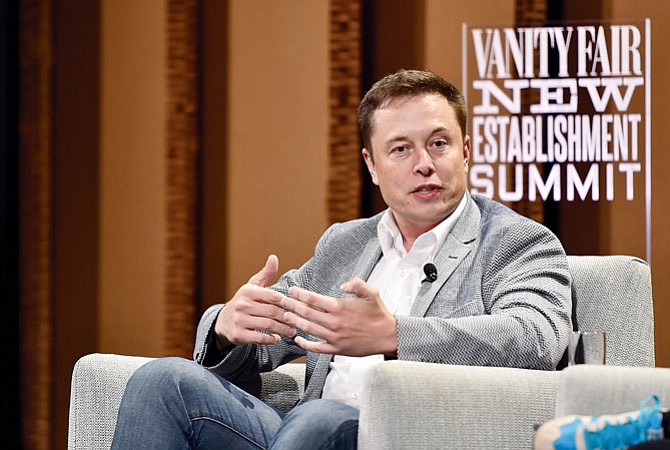 2. ELON MUSK
THE MONEY: Tesla shares climbed, plunged, and then climbed again, as the electric carmaker fought Wall Street skepticism of its plan to merge with solar panel maker Solar City. The businesses merged in November. Investor enthusiasm rebounded in January after progress in the development of Tesla's mass-market electric sedan, the Model 3, and quarterly car delivery numbers that beat expectations. Tesla's valuation topped that of Ford Motor Co. in April. The valuation of Space Exploration Technologies Corp., or SpaceX, rose to about $15 billion in June.
THE BUZZ: Despite a string of successful rocket launches and landings in June, SpaceX's fortunes froze for several months after a rocket explosion on the launch pad in Cape Canaveral, Fla., in September. Musk spurred SpaceX back into flight in January and this year plans to send rockets to space every two or three weeks – the company's most ambitious schedule yet. SpaceX in March landed a used Falcon 9 first-stage rocket on a water barge – the world's first flight and landing of a previously launched orbital class rocket – an achievement that could substantially lower the cost of space flight. Musk also announced a plan to send two private astronauts around the moon in 2018 and more than 100 people to Mars in the next decade. Tesla unveiled a solar panel product disguised as roof shingles and began production of lithium-ion batteries in January at its $5 billion Gigafactory in Nevada. Musk also launched a new tunneling business, Boring Co., and advised President Donald Trump on matters of business and innovation.
NET WORTH: $14.2 billion (+6.8)
LAST YEAR: $13.3 billion
AGE: 45
RESIDENCE: Bel Air
SOURCE OF WEALTH: Electric automobiles, aerospace, e-commerce, solar power
Return to Wealthiest Angelenos index page
For reprint and licensing requests for this article, CLICK HERE.