LA 500: Tom Gilmore
Real Estate
Friday, August 18, 2017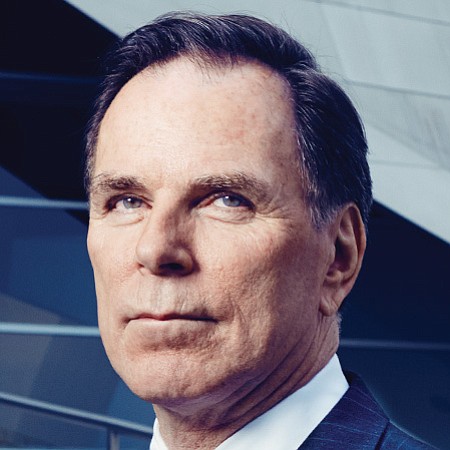 Tom Gilmore
Principal, Gilmore Associates
Tom Gilmore is a developer of residential and commercial properties whose early projects in the city's downtown Historic Core led to the largest resurgence of real estate investment and development the city has experienced in nearly a century. Gilmore began his career as an architect in New York and relocated to Los Angeles, where he partnered with Jerri Perrone and formed Gilmore Associates. Gilmore was the first developer to utilize the newly minted Adaptive Reuse Ordinance of 1999, which enabled him to convert historic commercial buildings into mixed-use residences. He is chairman of the Southern California Institute of Architecture; Founding Member of the Main Museum; chairman of Sister Cities of Los Angeles; executive committee member, Los Angeles Tourism and Convention Bureau; vice chairman of the Central City Association; and a board member of the Los Angeles Parks Foundation.
Enjoy most: Developing projects and neighborhoods in one of the most dynamic cities on Earth.
Toughest challenge: Managing to innovate while maintaining financial growth and stability.
Proudest moment: The opening of the Old Bank District and the raising of the cupola on St. Vibiana were both significant and gratifying moments.
Most excited: The city of Los Angeles is poised to become a leading international city by almost any measure and a significant social, cultural, and political force on the national stage.
Best advice: Your business should serve your humanity, not the other way around.
Beverage: Ketel, up with a twist.
Car you drive: Audi Q7.
Alma Mater: Suffolk Community College.
Fun fact: I was a professional gardener for almost 15 years.
Bucket list: To have a cocktail with Barack Obama.
Hobby/passion: Gardening.
Favorite destination: Liguria, Italy.
For reprint and licensing requests for this article, CLICK HERE.