LA 500: Robert Jernigan
Real Estate
Friday, August 18, 2017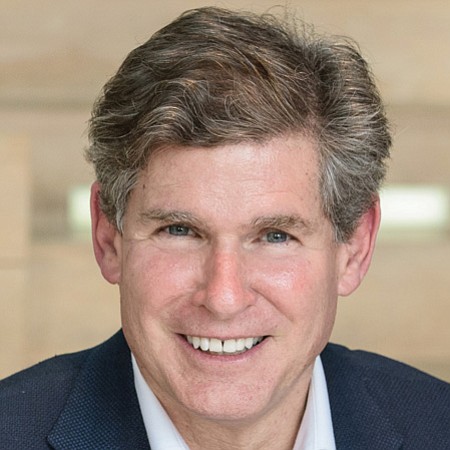 Robert Jernigan
Regional Managing Principal, Gensler
As co-managing principal for the Southwest region, Rob Jernigan is responsible for Gensler offices in Los Angeles, San Diego, Newport Beach, Phoenix, Las Vegas, and Denver. He also serves on Gensler's board and management committee. His technical expertise spans more than 32 million square feet of built projects that have reshaped city landscapes worldwide. He has shepherded Gensler's gServe program, which encompasses the firm's community outreach activities and socially conscious design efforts. He is a Fellow of the American Institute of Architects, a member of the Urban Land Institute, and serves on the boards of the Design Build Institute of America's Southern California chapter and the Los Angeles Business Council. He has been awarded the AIA California Council's Presidential Citation for changing the face of architecture in Los Angeles.
Enjoy most: The interaction with people, both internally at Gensler and externally in the Los Angeles business community.
Toughest challenge: Helping people to understand the potential underpinning the growth of our city, and how important that growth is to our economy.
Proudest moment: Downtown L.A. sat stagnant for 30 years because it had become an office park. To have designed and completed one of the largest residential projects, Metropolis, is a proud moment.
Most excited: The level of urbanization here and across the globe. We have the ability and the responsibility to create exciting, dynamic environments for us all to live, work, and play in.
Best advice: Have passion and stamina. Commit to whatever it is you're going to do and bring passion and stamina to that commitment.
Beverage: Macallan.
Car you drive: Audi A7.
Alma Mater: Bachelor's, University of Tennessee.
Fun fact: I jumped out of a plane, twice! And neither time did I enjoy it.
Hobby/passion: Building things with my hands. My house is in a permanent stage of construction and remodeling.
Favorite destination: Anywhere where I can snow ski on a beautiful day.
For reprint and licensing requests for this article, CLICK HERE.