LA 500: Thomas E. Vice
Industry Leaders
Monday, August 14, 2017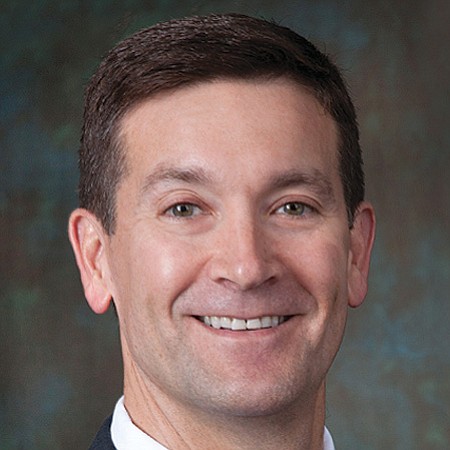 Thomas E. Vice
Corporate Vice President, Northrop Grumman Corp.
Thomas E. Vice is corporate vice president of Northrop Grumman Corp. His most recent role was president of its Aerospace Systems sector. He is a member of the company's corporate policy council and was previously corporate vice president and president of Northrop Grumman's Technical Services sector, a recognized leader in integrated logistics and modernization, defense and government services, and training solutions. Vice led businesses at more than 300 locations in all 50 states and 29 countries, supporting a diverse customer base, including the U.S. departments of Defense, Energy, Homeland Security, State, the Interior, as well as NASA. He is on the boards of the Florida Institute of Technology, Purdue University's School of Astronautics and Aeronautics, and the USO.
Enjoy most: Having a profound impact on the world and our community.
Toughest challenge: The odds probably seemed against me that I would be in the position I am today. I was born to a 17-year-old single mother.
Proudest moment: The birth of my two daughters; my life with my wife, Kim; the Northrop Grumman family; and to have been able to contribute to our great country, and to all of humanity.
Best advice: Be a visionary, inspire others to do bold things, stay disciplined to achieve the goals you and your team have established.
Beverage: Hmm, is this a test? Water!
Car you drive: I love when flawless engineering, exacting performance, machines that enhance human performance, and extraordinary beauty all come together. I drive a Porsche!
Alma Mater: BS, University of Southern California.
Fun fact: It took me 13 years to graduate from college!
Bucket list: To take a vacation on the moon. Better yet, to create the company that builds that vacation destination on the moon.
Hobby/passion: Being with my family, scuba diving, running, cycling, reading.
For reprint and licensing requests for this article, CLICK HERE.