LA 500: Raul A. Anaya
Money Players
Monday, August 14, 2017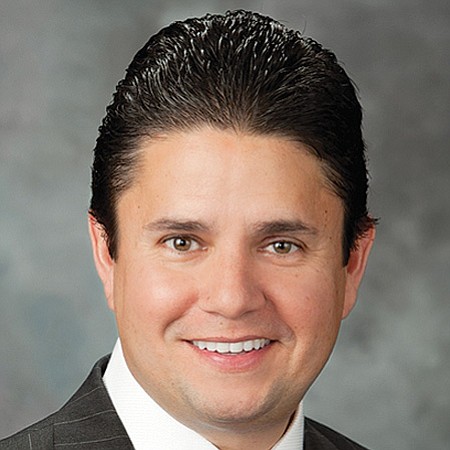 Raul A. Anaya
President, Greater Los Angeles, Bank of America
Raul Anaya is the Greater Los Angeles president for Bank of America, working with 10,000 local employees, setting strategy for the region, and leading the Bank's $6 million philanthropic effort that includes 50,000 hours of local employee volunteerism. He also serves as the commercial banking executive for the Pacific Southwest region for companies with annual revenue from $50 million to more than $2 billion across a variety of industries, including technology, entertainment, consumer products, private equity, gaming, food & agriculture, and aerospace & defense.
Enjoy most: Spending quality time with clients – appreciating their personal journey, learning about their success and goals, and understanding their challenges.
Toughest challenge: Moving to another state when my daughter was a senior in high school.
Proudest moment: The birth of my children.
Best advice: Take a genuine and caring interest in your team.
Beverage: Lunch: iced tea; dinner: Cabernet Sauvignon.
Car you drive: BMW 535i.
Alma Mater: BBA, University of Texas at Brownsville.
Fun fact: I'm 70 percent European (Iberian Peninsula, Italy/Greece, and Ireland) and 24 percent Native American (Thank you Ancestry.com!).
Bucket list: Skydiving.
Hobby/passion: Anything that involves the outdoors – hiking, gardening, walking, running.
For reprint and licensing requests for this article, CLICK HERE.