Patrick Soon-Shiong's NantHealth to Lay Off 300 Employees, Sell Health Care Software
Friday, August 11, 2017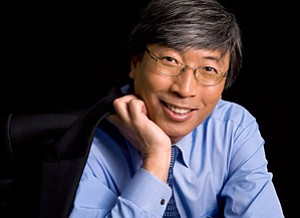 NantHealth Inc. announced plans Thursday to lay off about 300 of its staff and sell its provider and patient messaging platform to Allscripts in a move that it expects to save the company more than $70 million annually, according to a filing with the Securities and Exchange Commission.
The Culver City-based biotech firm said the sale of its assets and layoffs will reduce operating losses. The Allscripts transaction is subject to closing conditions and is expected to close in the third quarter of 2017.
The firm reported net losses of $70.1 million for the quarter ended June 30. A large portion of its operating expenses in that quarter, $22.9 million, stemmed from sales efforts, as well as general and administrative operations, while $11.9 million was spent on research and development, according to financial filings.
NantHealth was the 77th largest public company in the L.A. area on the Business Journal's list this year of largest public firms as ranked by market capitalization. It was valued at $514.7 million as of June 30, down from $1.5 billion a year earlier.
The company aims to narrow its focus on cancer treatment services, including its GPS Cancer test, which analyzes tumor genetics and recommends possible courses of treatment. The GPS Cancer test has been slow to catch on with physicians but billionaire Patrick Soon-Shiong, chief executive officer and chairman of NantHealth, said in a statement that he believed the tool is gaining traction.
NantHealth's revenue for the quarter ended June 30 increased 17 percent to $26.2 million compared to the first quarter.
For reprint and licensing requests for this article, CLICK HERE.