Snap Inc.'s Slow Second-Quarter Growth Disappoints Wall Street
Thursday, August 10, 2017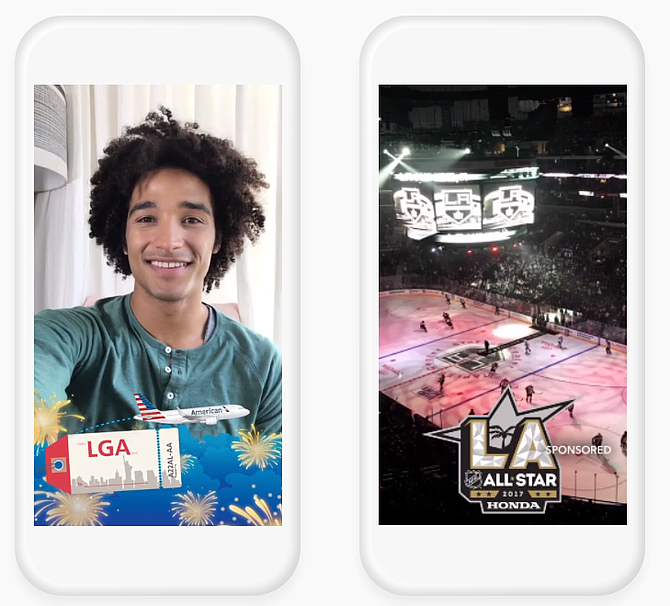 The price of Snap Inc. shares fell as much as 15 percent to $11.69 a share in after-hours trading on Thursday, reflecting investor disappointment in Snapchat's parent company following a second-quarter earnings report showed slow user and revenue growth.
While the Venice company's revenue rose 21 percent to $182 million for the quarter ended June 30, that was below the $186 million expected by a Thomson Reuters consensus estimate.
The company's daily active users climbed 4.3 percent to 173 million in the second quarter, which was slower than the 5 percent user-growth rate reported by Snap in the first quarter. The company had a net loss of $443 million, or 36 cents a share, in the second quarter.
Snap Inc.'s flagship product, Snapchat, has suffered from unfavorable comparisons to Facebook's Instagram Stories, which is a clone intended to compete for the company's users. Instagram Stories was launch 12 months ago and had more than 250 million users as of Aug. 2.
The one bright spot for Snap: The company's average revenue per user rebounded by 16 percent in the second quarter to $1.05 compared to the first three months of 2017. That figure was equal to the revenue per user Snap posted in the fourth quarter of last year.
Technology reporter Garrett Reim can be reached at greim@labusinessjournal.com. Follow him on Twitter @garrettreim for the latest in L.A. tech news.
For reprint and licensing requests for this article, CLICK HERE.