Partners Trust Brokerage to Merge with Pacific Union International
Thursday, August 10, 2017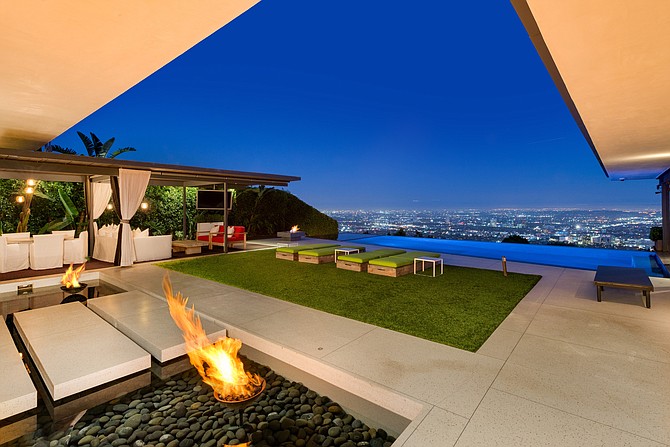 Beverly Hills-based brokerage firm Partners Trust announced Thursday it is merging with San Francisco-based Pacific Union International Inc. in a deal that would bolster a new residential real estate leader in the region.
The financial terms of the deal, which was expected to close next week, were not disclosed.
The news follows Pacific Union's merger in December with Beverly Hills' John Aaroe Group, one of L.A.'s top brokerages.
Partners Trust was No. 11 on the Business Journal's list of top residential brokerage firms this year, as ranked by 2016 L.A. County sales volume, with $2.47 billion in sales. John Aaroe Group was ranked No. 10, reporting $2.5 billion in local sales last year.
The two companies' combined L.A. County sales of roughly $5 billion, now under the Pacific Union umbrella, would put the firm in competition for the No. 2 spot on the list against Beverly Hills' Rodeo Realty Inc.
Pacific Union reported $12.6 billion in total sales volume for 2016, which the company said made it the eighth-largest brokerage firm in the United States.
"Our merger with Pacific Union represents a new and exciting era for our team of partners and associates," Nick Segal, Partners Trust's chief executive, said in a statement. "It will positively redefine the California real estate market and make us the dominant, independent force in the Los Angeles luxury real estate market."
The two firms will continue to operate as separate brands in their respective offices but will cooperate on marketing and business intelligence assets, Partners Trust said.
The news of the merger followed New York-based Douglas Elliman's recent announcement of its acquisition of Beverly Hills-based Teles Properties, reflecting a trend of brokerage consolidation in California.
For reprint and licensing requests for this article, CLICK HERE.