LA 500: Patrick Soon-Shiong 
Visionaries
Thursday, August 10, 2017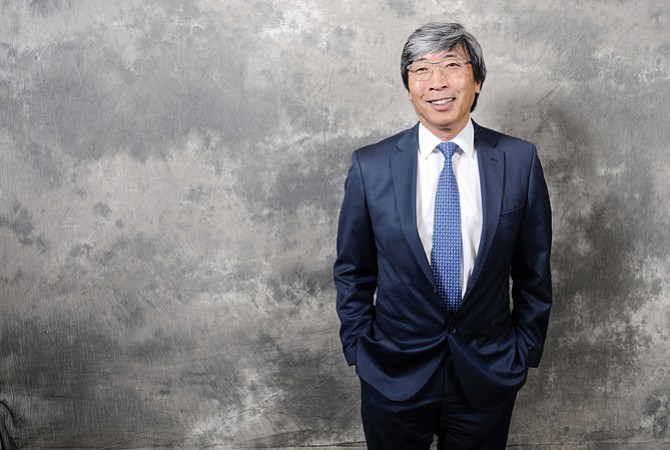 Patrick Soon-Shiong 
Chief Executive, NantWorks 
Patrick Soon-Shiong invented and developed the revolutionary drug Abraxane, which has received Food and Drug Administration approval for the treatment of metastatic breast cancer, lung cancer, and advanced pancreatic cancer. He has pioneered novel therapies for both diabetes and cancer, published more than 100 scientific papers, and has more than 230 issued patents worldwide on advancements spanning myriad fields of technology and medicine. As part of his commitment to improve health care, Soon-Shiong formed NantWorks, an umbrella organization that oversees multiple companies and technology platforms looking to integrate cloud computing, genomic analysis, and targeted drug development to turn cancer into a manageable disease. He also announced the formation of Cancer Breakthroughs 2020, a comprehensive collaboration of researchers, insurers, and pharmaceutical companies that seeks to accelerate the potential of combined immunotherapy in the treatment of cancer. He is chairman of the Chan Soon-Shiong Family Foundation as well as chairman and chief executive of the Chan Soon-Shiong Institute of Molecular Medicine, a nonprofit medical research organization. He co-chairs the Council for Health and Innovation at the Bipartisan Policy Center and is a member of the Global Advisory Board of Bank of America. He is an adjunct professor of surgery at UCLA, and a visiting professor at the Imperial College of London and Dartmouth College. He is a board-certified surgeon and a Fellow of the Royal College of Surgeons (Canada) and the American College of Surgeons.
Enjoy most: After 25 years of pursuing the complex basis of what drives a cancer cell, we are finally at the point where we see the impact on patients' lives and changes in outcomes.
Toughest challenge: During my early years, I had to convince my peers that the science of developing a protein nanoparticle would have great opportunities to impact cancer. Now we understand that protecting the immune system is paramount, and without that principle we will never win the war on cancer.
Proudest moment: Being at the Vatican in 2016 with my wife and receiving the 2016 Pontifical Key Visionary Award. In 2017, being honored by the Smithsonian, where a vial of Abraxane, the drug I invented, will be placed in the museum.
Best advice: Pursue your passion and do not be deterred by anyone to make the most impact.
Most excited: The possibility of curing cancer.
Fun fact: I have a big sweet tooth.
Alma Maters: MBBCh medical degree, University of Witwatersrand; master's, University of British Columbia.
Bucket list: To travel to Galapagos Islands. They are famed for their vast number of endemic species and were studied by Charles Darwin during the voyage of the Beagle.
Beverage of choice: Coke.
Hobby/passion: Basketball.
Favorite destination: Hawaii.
For reprint and licensing requests for this article, CLICK HERE.