LA 500: Michael D. Rich
Civic Leaders
Thursday, August 10, 2017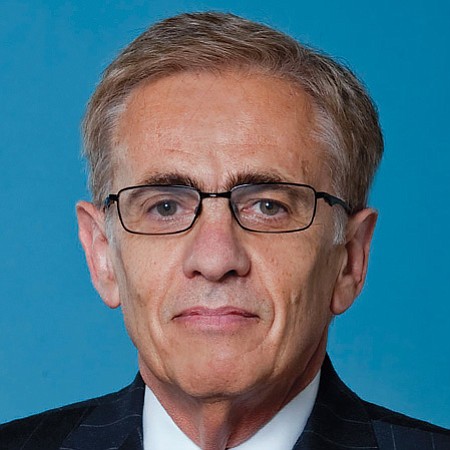 Michael D. Rich
Chief Executive, Rand Corp.
Michael D. Rich is president and chief executive of the Rand Corp., a nonpartisan research nonprofit that seeks to improve policy and decision-making through research and analysis. Rich began his career at Rand as a summer intern in 1975, joining the organization full time the following year as a researcher focused on U.S. national security issues. He advises many policy and service organizations, including the Council for Aid to Education, the International Institute for Strategic Studies, the Los Angeles World Affairs Council, Wise & Healthy Aging, the Everychild Foundation, Santa Monica, UCLA Medical Center and Orthopaedic Hospital, and the UCLA Foundation.
Enjoy most: I work with incredibly smart people who devote their lives to solving complicated policy problems.
Proudest moment: Watching our kids earn their degrees and begin their careers. Can't top that.
Best advice: Hire great people when you find them instead of looking for them when you need them.
Fun fact: I'm a big reggae fan.
Bucket list: The ultimate road trip: Visiting all 50 states with no itinerary or timetable.
Hobby/passion: I'm in the right job because public policy is my passion.
Toughest challenge: The polarized political environment. But thankfully we see increased demand for our expertise and the growing number of philanthropists who want major societal problems – such as delivery of effective health care, improving educational outcomes, or managing cyberthreats – solved on the basis of evidence, rather than ideology.
Most excited: Revitalized civic engagement across many sectors of society.
Alma maters: BA, Berkeley; JD, UCLA.
Beverage: Coffee, black, preferably espresso.
Favorite destination: Yosemite National Park is where I go to relax, recharge, and be inspired.
For reprint and licensing requests for this article, CLICK HERE.