LA 500: Gary Toebben
Civic Leaders
Thursday, August 10, 2017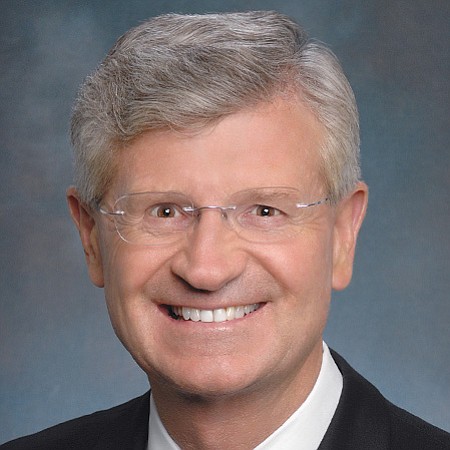 Gary Toebben
Chief Executive, Los Angeles Area Chamber of Commerce
Gary Toebben has been president and chief executive of the Los Angeles Area Chamber of Commerce since 2006. The private-nonprofit organization was founded in 1888 and is the largest business organization in the Los Angeles region. The Chamber's 1,650 members employ 650,000 people in L.A. County. He is past chairman of Mobility 21 and has served on blue-ribbon committees for Los Angeles Mayor Antonio Villaraigosa, the California Endowment, the Metropolitan Water District, and Los Angeles Unified School District. Toebben has been a chamber of commerce executive for 42 years in four states and served as chairman of the American Chamber of Commerce Executives in 2003. He and his wife, Janice, have four children and eight grandchildren.
Enjoy most: The opportunity to work with talented business leaders who are committed to the betterment of the Los Angeles area.
Toughest challenge: The housing crisis and developing a community consensus to build more housing for all income levels.
Proudest moment: The Chamber's leadership in passing Measure M, Proposition HHH, Measure CC in 2016, and Measure H in 2017.
Best advice: Walk every morning; love and laugh every day.
Most excited: About the talented young professionals and entrepreneurs who are selecting Los Angeles as their place to live and work.
Fun fact: I have hiked to the top of 22 mountains that are 14,000 feet or taller.
Alma Mater: BS, University of Nebraska.
Bucket list: Hiking in the Patagonia region of Argentina.
Beverage: Beer.
Car you drive: Lexus RX350.
Hobby/passion: Hiking and numerous outdoor activities.

Travel destination: Yosemite, Yellowstone, and Glacier national parks.
For reprint and licensing requests for this article, CLICK HERE.