LA 500: James Butts
Civic Leaders
Thursday, August 10, 2017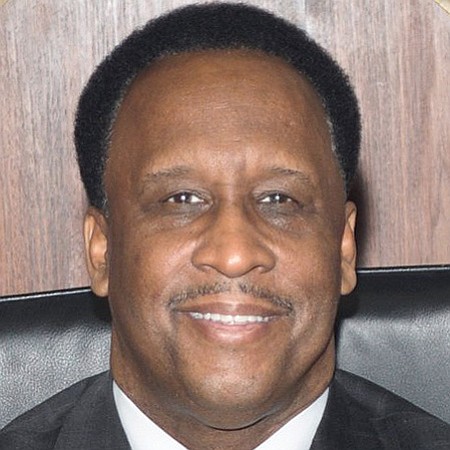 James Butts
Mayor, City of Inglewood
Mayor James Butts is a 44-year veteran public servant. He has served 37 years in public safety and five years as an elected mayor. Butts previously served the residents of Inglewood for nearly two decades as a police officer, ultimately rising to the rank of deputy chief of police. In 1991, he was selected to become chief of police for Santa Monica, where he served 15 years. Butts retired as one of the longest-serving police chiefs in Los Angeles County to serve as an assistant general manager of the Los Angeles World Airports system, tasked with public safety and counterterrorism.
Enjoy most: The opportunity to participate and lead the resurrection of Inglewood to the brink of becoming an internationally known destination city.
Toughest challenge: An $18 million-plus structural operating deficit when I took office in 2011.
Proudest moment: Forum No. 1 concert venue in California, 2016; Moody's rating increase; S&P rating upgrade 2017 to A-. Rams announced relocation 2016. Chargers announce relocation 2017.
Best advice: Become a destination city. Destination cities are more resilient during recessions.
Most excited: Opening day for the stadium. Opening ceremonies to be held in Inglewood for 2024 Olympic World Games if L.A. gets the bid. Three housing developments on line for construction completion by 2019.
Beverage: Root Beer Freeze with pralines and cream ice cream.
Alma maters: MBA, California State Polytechnic University, Pomona; BS, Cal State Los Angeles
Fun fact: I'm ambidextrous.
Bucket list: To see my children succeed.
Hobby/passion: Reading.
Favorite destination: Hawaii.
For reprint and licensing requests for this article, CLICK HERE.