LA 500: David Bohnett
Civic Leaders
Thursday, August 10, 2017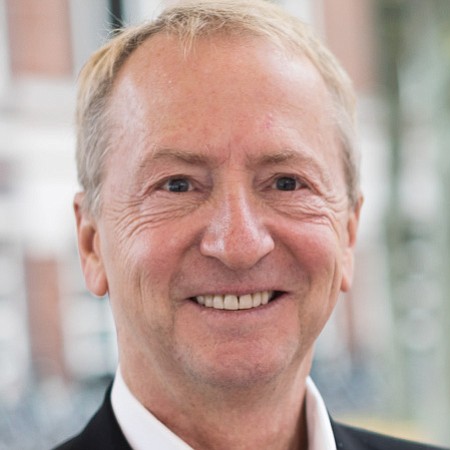 David Bohnett
Managing Member, Baroda Ventures
David Bohnett is a philanthropist and technology entrepreneur committed to effecting positive change through community building and social activism. In addition to serving as chairman of the David Bohnett Foundation, he is to become chairman of the executive committee of the Wallis Annenberg Center for the Performing Arts in September 2017. He is vice chairman of the Los Angeles Philharmonic Association and a trustee of the John F. Kennedy Center for the Performing Arts, amfAR (The Foundation for AIDS Research), Los Angeles County Museum of Art, and USC. In 1994, he founded GeoCities.com, a media and e-commerce company that was acquired by Yahoo Inc. in 1999. He started his career as a staff consultant with Accenture (then Anderson Consulting) in Los Angeles. Bohnett also manages a portfolio of early stage technology investments through his private equity firm, Baroda Ventures.
Enjoy most: Helping entrepreneurs create new markets and support their vision and passion; working with our nonprofit grantees to improve society through social justice and activism.
Toughest challenge: Fighting discrimination and the pursuit of lesbian and gay civil rights and marriage equality.
Proudest moment: When the internet company I started in 1994, GeoCities.com, went public in 1998.
Most excited: The domestic and international activists movement motivated to address environmental stewardship, income inequality, and human rights.
Best advice: Pursue a job and an idea that's a personal passion, and don't be afraid to fail.
Alma maters: BS, USC; MBA, University of Michigan.
Fun fact: I'm a fanatic about trains and an expert bridge player. I also like to conduct bike tours around Los Angeles.
Bucket list: Ride the Eurostar train from London to Paris.
For reprint and licensing requests for this article, CLICK HERE.