Elon Musk's Boring Co. Machine Revealed in Picture
Thursday, April 27, 2017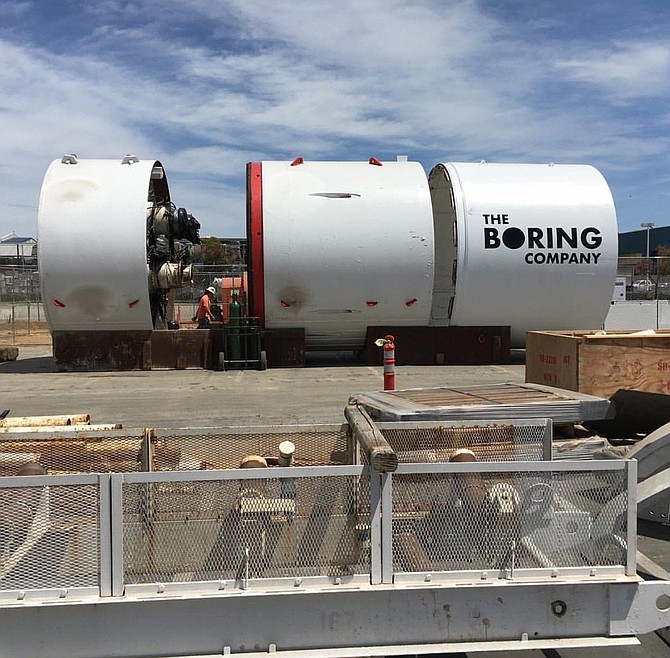 Elon Musk's budding tunneling company, Boring Co., showed signs of progress on Thursday as an employee posted an image of what appears to be the company's first boring machine.
The image was posted to Instagram, but later taken down. Business Insider preserved a screenshot of the picture.
Boring Co. began work in January on SpaceX's Hawthorne campus, digging a large pit to experiment with different boring methods. Musk aims to shake up the tunneling business by developing cheaper and faster ways to cut out tunnels underground.
The idea for the tunneling business allegedly came to Musk after enduring a gridlocked commute in December. From that frustration he declared on Twitter: "Traffic is driving me nuts. Am going to build a tunnel boring machine and just start digging..."
Technology reporter Garrett Reim can be reached at greim@labusinessjournal.com. Follow him on Twitter @garrettreim for the latest in L.A. tech news.
For reprint and licensing requests for this article, CLICK HERE.