Tronc Open to Soon-Shiong Offer for Company; Won't Sell L.A. Times Alone
Thursday, April 6, 2017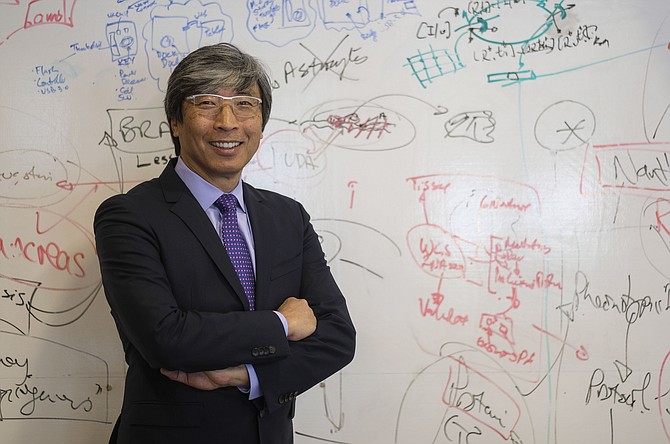 Chicago media company tronc Inc. said in a public filing on Thursday that it would be open to considering a proposal from its second-largest shareholder, Patrick Soon-Shiong, to buy out the company in order to own its trophy publication, the Los Angeles Times.
In a letter addressed to Soon-Shiong's counsel, tronc attorney Yosef Reimer of Kirkland & Ellis said the possibility was discussed with Soon-Shiong in December, although the company refused to sell the Times as an individual asset.
"The only way for your client to own the LA Times is to acquire the whole company," Reimer wrote to John Quinn of Quinn Emmanuel in a letter filed with the Securities and Exchange Commission on Thursday. "And if your client wants to make such a proposal, the Board will do its duty and consider it."
Tronc added in the letter that Soon-Shiong appeared to be aiming to "coerce the company into selling … the Los Angeles Times," with a recent slew of stock purchases and a "media campaign against the company."
The Culver City-based biotech billionaire owns nearly 24 percent of tronc, slightly less than its top shareholder, Chicago tech entrepreneur Michael Ferro. The two both upped their stakes in tronc over the past few months, appearing to wrestle for control in the wake of Gannett Co.'s failed bid to buy tronc for $18.75 a share.
Thursday's letter came a day after Soon-Shiong implied in a letter to tronc, also filed with the SEC, that the company owed him more than 300,000 shares as part of an agreement to license his machine vision technology. Tronc had earlier said that it did not plan to use the technology.
Related Link: Oaktree Sells Stake in tronc Back to Company
Soon-Shiong's letter also denied tronc's claims that he had made an "implicit threat" that the company needed to invest in his biotech company NantHealth in order to receive his own investment, as alleged by the company in a previous filing.
For reprint and licensing requests for this article, CLICK HERE.