Tronc Shares Climb as It Pushes Back at Soon-Shiong
Monday, April 3, 2017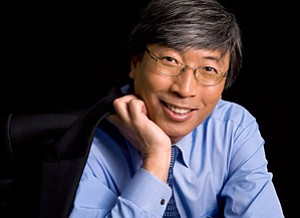 Shares of tronc Inc., parent of the Los Angeles Times, jumped 4.6 percent on Monday after the company pushed back against claims of unfair treatment by Patrick Soon-Shiong, its second-largest shareholder.
In a letter to Soon-Shiong made public Monday, the company dismissed claims that he had been treated unfairly by the board. It came in response to a March 27 letter from the biotech billionaire filed with the Securities and Exchange Commission in which he demanded the same treatment as Chairman Michael Ferro, whose Merrick Ventures was granted the ability to own 30 percent of tronc.
"Although (Soon-Shiong's) Nant (Capital) continues to have faith in the Company's potential … Nant is troubled by the Company's corporate governance, or lack thereof," his letter stated.
Tronc's response, filed with the SEC on Monday, countered that its board had acted appropriately.
The company's letter also claimed tronc turned down a request from Soon-Shiong that it buy stock in the June public offering of his biotech company NantHealth. Instead, Ferro independently invested $10 million in NantHealth through Merrick, his Chicago private equity firm.
"The implicit threat was that, if Merrick did not invest in NantHealth, Dr. Soon-Shiong would not invest in tronc," the letter stated.
The exchange is the latest salvo in the battle between the Soon-Shiong and Ferro, tronc's largest shareholder.
"It indicates that both sides seem to be dug in here, and both sides seem to be committed to raising their stakes," Bloomberg analyst Paul Sweeney said.
Investors appear to be hoping that whoever makes the winning play will do so at a premium price for tronc stock, which closed on Monday at $14.54 a share, up from $13.92 a share on Friday.
"If you're a public investor, you're feeling pretty good, because you have these two wealthy groups that seem to want the same thing – control of the company," Sweeney said.

Tronc is still trading far below the $17 a share it reached in November, when the Chicago media company struck a deal to sell to newspaper chain Gannett Co. After the transaction fell through, stock plunged to about $9.50 a share.
Soon-Shiong, who has long been rumored to have an interest in owning the paper, made several stock purchases in recent months that brought his ownership stake close to 25 percent. However, he was also ousted from the board and prevented from upping his stake beyond 25 percent, while Ferro was allowed to control 30 percent.
Tronc also said plans for artificial intelligence and machine vision technology that Soon-Shiong planned to license to tronc, announced when the physician made his first investment in the newspaper company last May, have fallen through.
"The technology to be licensed turned out to be of no use to tronc's online business and final terms of the proposed licensing were never reached," the letter said.
Real estate reporter Daina Beth Solomon can be reached at dsolomon@labusinessjournal.com. Follow her on Twitter @dainabethcita for the latest in L.A. real estate news.
For reprint and licensing requests for this article, CLICK HERE.