Real Deal Eludes Parent As Paper Pursues Digital
MEDIA: Shares of tronc still up from Gannett bids while Times presses into future.
Friday, September 23, 2016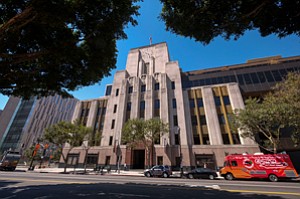 "We have a strategic plan in place to transform tronc by combining our platform of premium brands with proprietary technology to accelerate digital growth and create value for our shareholders," CEO Dearborn said in an earnings call.
Earlier this month, he said the company had floated the idea of acquiring an ad tech business, examples of which include Playa Vista's Rubicon Project.
Under pressure
Shareholders will have to wait a little longer for details of the company's progress on that front. A meeting with potential investors to highlight tronc's plans was canceled earlier this month, with a source familiar with the situation saying the decision was made due to mounting speculation that a deal with Gannett was close. Tronc's next earnings call is scheduled for Nov. 3.
Pressure is also building for Gannett to close a deal or quit trying, especially as the calendar year comes to an end. Some have suggested that the suitor might be better off walking away – a move that could cause tronc's share price to drop – and come back next year with a lower bid.
"Right now, (tronc's) stock price is based on a deal that's expected to happen," analyst Khorsand said.
Shares of Gannett have been falling since the company failed to make a deal, and the drop has been more precipitous since the USA Today parent's July 27 report on its second-quarter earnings, which fell short of analysts' expectations. The company's income for the quarter came in at $12.3 million, down from $53.3 million in the same period a year ago due partly to costs associated with a series of acquisitions.
"At some point, it's counterproductive for Gannett to keep pursuing tronc," Greif said. "They need to play a cooler hand than they're playing right now – or they risk overpaying."
Prev Next
For reprint and licensing requests for this article, CLICK HERE.