Saban 'Blank Check' Offering Seeks $235M
Monday, September 19, 2016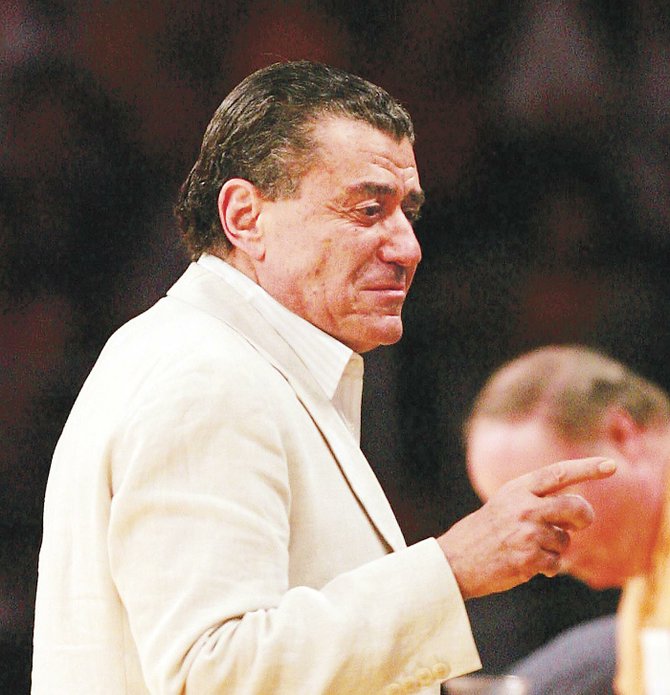 Media mogul Haim Saban has priced an initial public offering for his Saban Capital Acquisition Corp., seeking to raise $235 million for the "blank check" company that would acquire an as-yet unidentified media business.
Saban, whose estimated net worth of $4.1 billion in May ranked him 13th on the Business Journal's list of Wealthiest Angelenos, would serve as chairman of the company, with Adam Chesnoff, president and chief operating officer of Saban Capital, Saban's investment business, serving as president and chief executive.
The Cayman Islands-based company plans to offer 23.5 million units at $10 each. Each unit would be convertible into one share of common stock and half of a warrant. A full warrant would give the holder the ability to buy a share of common stock at $11.50 a share.
Shares of the company would trade on the Nasdaq market under the symbol SCAC.
In its filing, SCAC did not identify an acquisition target.
"While our efforts to identify a prospective target business will not necessarily be limited to a particular industry, sector or region," the filing said, "we intend to capitalize on the expertise of our management team in the traditional and digital media, entertainment, communications, and consumer brands."
The blank check company would be the second from one of L.A.'s wealthiest in as many years.
Gores Holdings, formed by Alec Gores (No. 26, estimated net worth of $2.3 billion), went public last year and used its $375 million war chest to acquire Hostess Brands, maker of Twinkies in July.
For reprint and licensing requests for this article, CLICK HERE.