Pet Feeder Maker Petnet Raises $10 Million
Friday, September 2, 2016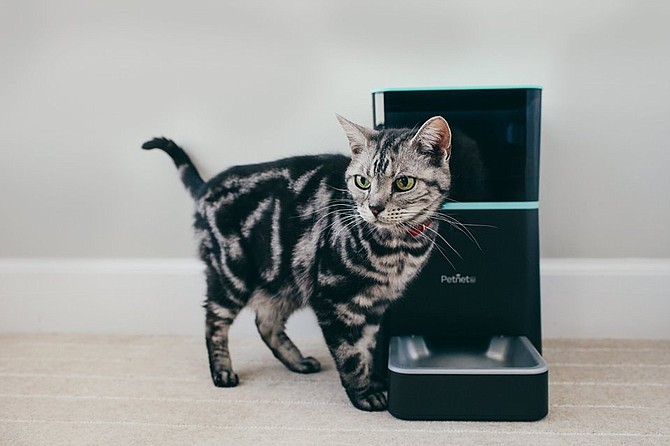 Pet-care technology is a booming business.
Just ask Carlos Herrera, chief executive of automated pet feeder maker Petnet, whose downtown company just received a $10 million Series A round led by San Diego's Petco Animal Supplies Inc. Online financial services firm Aspiration Growth and other undisclosed investors also participated.
"The fastest trend in pet care is 'Am I feeding my pet the right amount of the right food?'" Herrera said. "It's really the humanization of animals. People are treating them like family members."
Petnet has been chasing this trend since 2014 when it launched its first automated pet feeder. Now with Petco planning to make all of its products available in its stores by the end of the year, Herrera is eyeing a rapid expansion.
Launched in 2012, Petnet has raised more than $11 million from a number of prominent retailers and robotics companies, including Grishin Robotics, Amazon Alexa Fund, and the venture arm of iRobot Corp.
In addition to controlling feeding times and portion sizes, the company's app-connected cat and dog feeders recommend pet food based on factors such as age, weight, activity level, and breed. When the feeder senses that it is running low on food, it notifies its users and offers to automatically purchase new food online.
"Our software will go and prune through the 30,000 pet food options (available on the market today) and present you with the two or three that fit within your budget," Herrera said. "At the core of the humanization of pets, what's driving it, is the modern consumer who wants everything personalized for them."
For reprint and licensing requests for this article, CLICK HERE.