Labels Pursue Video Payback
MUSIC: Recording industry fights YouTube-derived MP3s.
Friday, October 14, 2016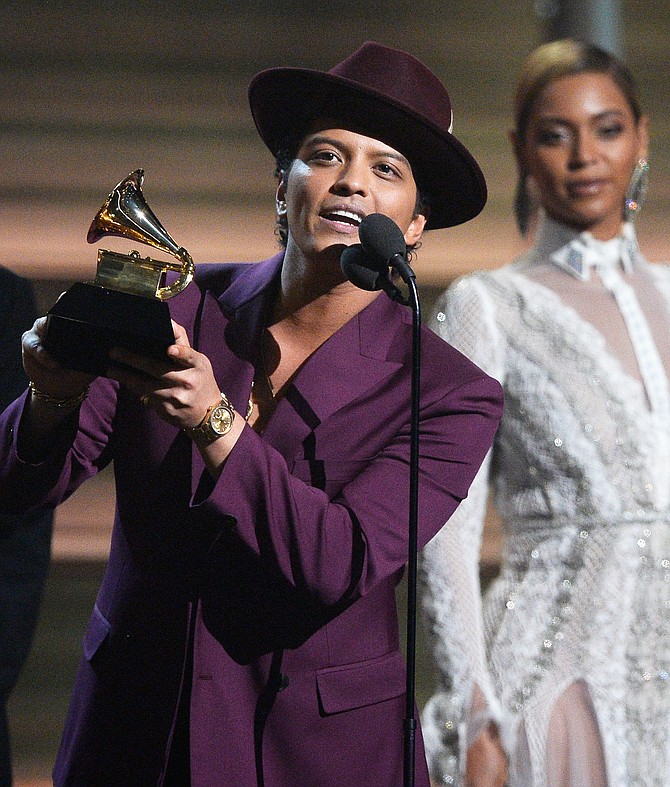 In what is being hailed as the first case of its kind in the United States, a coalition of record labels is taking on stream ripping – which the group says is a new form of music piracy – in a copyright infringement lawsuit that seeks more than $45 million in damages.
The suit was filed on Sept. 29 in federal court in Los Angeles by the Recording Industry Association of America on behalf of a dozen record companies including Hollywood's Atlantic Recording Corp. and Warner Bros. Records Inc. of Burbank. The defendants, Germany-based Philip Matesanz and his company PMD Technologie, are accused of violating U.S. copyright law through the operation of their free, highly trafficked stream-ripping website, YouTube-mp3.org – a one-stop shop for turning YouTube videos into downloadable MP3s.
"There's only one use for this thing and that's to steal copyrighted files," said Russ Crupnick, managing partner of New York entertainment marketing research company MusicWatch Inc., who isn't a party in the lawsuit.
Stream ripping as a whole has exploded in popularity, with 20 million to 30 million people in the United States engaging in the practice at least once a year, said Crupnick. That's twice the number of people who actually subscribe to a paid music service such as Spotify Premium or Apple Music.
"There's a large audience out there who maybe instead of buying your product … are stealing it," he said.

YouTube-mp3 is one of the top three websites for this form of piracy, said Crupnick. Together, the top three account for 97 percent of total online stream ripping.
Matesanz did not respond to an email request to comment.
A spokeswoman for the RIAA declined to comment.
In addition to four different types of copyright infringement, Matesanz is accused of working around YouTube's security protections in order to deliver the downloadable MP3s. Included in the copyright infringement charges is one of direct infringement – a notable distinction in this lawsuit, as many recent cases brought by the recording association focused on more indirect forms of liability, according to an expert contacted about the case.
The record companies are demanding a jury trial and seeking $2,500 in damages for each technological circumvention and $150,000 in damages for each copyrighted song downloaded through the site, according to the complaint. There are 304 songs named in the court filing, including megahits such as Lady Gaga's "Born This Way," Madonna's "Like a Virgin," and Bruno Mars' "Grenade."
Piracy progression
Media piracy has come a long way since the days when sharing music meant recording a mix tape off the radio or burning a CD for a few friends, said Crupnick. Now, there are apps that do the dirty work for you, and 10 percent to 15 percent of internet users in the United States participate in some form of stream ripping.
YouTube-mp3 is the self-proclaimed "easiest online service" for this practice, with a conversion process that takes three to four minutes a song. Users paste a link into the website's browser, hit download, and the song is directly downloaded to their computer or smartphone.
"The industry is starting to see a path forward: premium, paid subscription services," Susan Genco, an adjunct law professor at UCLA's School of Law, said in an email. "Stream ripping is a direct threat to that future."  
YouTube-mp3 has previously come under legal fire. In 2013, three music companies in Germany sued the website for copyright infringement and won. Although the website was ordered to stop storing the downloaded MP3s on its server, the site as a whole remained operational.

The lawsuit filed last month is believed to be the first of its kind in the United States, and while the defendants will likely claim the lawsuit should not proceed in the United States because YouTube-mp3 is based in Germany, that argument is unsubstantiated for several reasons, said Genco. For starters, the United States is a major market for the website. Second, the music being ripped is coming from YouTube, a U.S. company, and the music videos being converted to MP3s are licensed from U.S. record labels.
In 1999, the RIAA sued music-sharing site Napster for copyright infringement. After nearly eight years of litigation and appeals, Napster went bankrupt. The company was reborn years later as a legal on-demand music service operated by Rhapsody International Inc. In the early 2000s, MGM Studios Inc. filed suit against Grokster Ltd., a peer-to-peer sharing service that facilitated the swapping of copyrighted songs and movies. The case went all the way to the Supreme Court, which determined Grokster could be sued for contributory infringement – meaning the company knowingly caused or contributed to copyright infringement.

"There are lawsuits that are meant to send a signal, (but) I think the RIAA and their member groups here think they can go the distance," said Genco of the stream-ripping suit.
Upstream battle
Genco also questioned if Google Inc.-owned YouTube could do more to prevent these acts in the first place. After all, the site has developed a tactic to limit access to pornography, so why not develop a technical solution for stream ripping.
"Google and YouTube have such talent in their ranks that if anyone can find a technical solution, it is them," she said.
According to the lawsuit, YouTube does employ an encryption service to prevent stream ripping, but YouTube-mp3 is able to circumvent it.
A YouTube spokeswoman wouldn't comment on the lawsuit, but according to the platform's terms of service, the site prohibits "the downloading, or copying of videos on YouTube without explicit consent from the copyright holder." If notified of an "infringing tool" that violates these standards, YouTube takes action, according to the site's terms of service. The spokeswoman wouldn't clarify what that would entail in this case.
Jacqueline Charlesworth, former general counsel of the U.S. Copyright Office, said that although the lawsuit likely won't yield the tens of millions of dollars in statutory damages the plaintiffs are asking for, a financial payout might not be the only end goal. The lawsuit could be intended to simply shut the site down or set precedent for other stream-ripping cases going forward.

According to a report filed by music trade groups to the Copyright Office this year, piracy continues to be pervasive and the Digital Millennium Copyright Act, which offers broad protections for website operators, isn't doing enough to stop it. Since the law was enacted in 1998, overall music industry revenue is down 50 percent, the report states.
However, legal forms of streaming and digital download services, which generated $7 billion in sales last year, represented the largest component of overall industry revenue in 2015, with a share of 70 percent, according to a report issued by the RIAA.
Direct financial impact aside, piracy can also have a long-term negative impact on artists, said Charlesworth.
"When you undermine the ability of creators to make money from their works, you're undermining their incentive to create new work," she said.
For reprint and licensing requests for this article, CLICK HERE.