Ad Tech Firms Drawing Attention as Acquisitions
INTERNET: Rubicon faces tough road as independent amid shifting industry.
Friday, November 18, 2016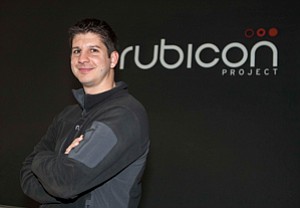 After Rubicon Project released a disappointing quarterly earnings report on Nov. 2, some analysts and industry players began to wonder if the online advertising exchange would remain an independent entity for much longer.
In fact, after several years of consolidation in the ad tech industry, local independent ad exchanges such as Rubicon and Pasadena's OpenX are increasingly appealing acquisitions targets, said Jeff Zwelling, founder of Santa Monica marketing analytics firm Convertro, which was acquired by AOL Inc. in 2014 for $101 million.
"It's kind of inevitable that the eventual outcome is to be swallowed up by someone who has a larger base of customers," said Zwelling, now chief operating officer at Santa Monica's ZipRecruiter Inc. "It's really hard to be a subscale player when you are going up against Facebook and Google."
Google alone accounted for half of the nearly $60 billion U.S. online advertising market last year, according to data released by the Interactive Advertising Bureau and Pivotal Research, with Facebook taking in $8 billion. Compare that to the $248 million and $140 million in revenue that Rubicon and OpenX respectively generated last year.
Consolidation
Over the last few years, online ad exchanges have been gobbled up by online publishing companies looking to add to their advertising operations. Twitter Inc. acquired mobile ad exchange MoPub for $300 million in 2013; Facebook bought video ad exchange LiveRail for a reported $400 million in 2014; and AOL Inc. purchased mobile ad exchange Millennial Media for $238 million last year.
Justin Dearborn, chief executive of Chicago's tronc Inc., which owns the Los Angeles Times, acknowledged in September that his company was interested in acquiring an ad tech firm, naming Rubicon as an example of the type of company they'd consider. Other possible buyers could include the likes of Salesforce.com, IBM Corp., or Oracle Corp., said Kerry Rice, an analyst at Needham & Co. in San Francisco, who named Rubicon and its ad exchange technology as a potential target.
"It wouldn't surprise me if someone bought them," he said.
Rubicon could be appealing to companies that have been adding advertising analytics and purchasing tools to their suites of marketing software, but don't yet own an advertising exchange, which would ensure that their client's ads are effectively delivered to target audiences.
Remaining independent
Despite the churn in the ad tech industry, Rubicon Chief Executive Frank Addante said in an email that he wanted to remain independent and is excited by the company's progress in the mobile and video sectors.
For reprint and licensing requests for this article, CLICK HERE.
Prev Next