Panda Restaurant Group Brings Famed Ramen Shop to L.A.
Friday, November 11, 2016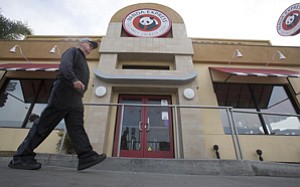 The first branch of Japanese ramen restaurant Ippudo in Southern California is scheduled to open in Santa Monica next year.
Panda Express owner Panda Restaurant Group, which generated $2.5 billion in sales last year, is working in partnership with Chikaranomoto Co., a Japanese company whose primary holding is Ippudo, and which had sales of over $103 million in 2013, to expand the brand on the West Coast. The two companies formed a joint company, I&P Runway, last year.
The first Ippudo location outside of Japan opened in New York City in 2008. The first West Coast location is scheduled to open in Berkeley in January, according to a spokesperson. Another is planned to open in San Francisco next year.
Ippudo, whose offerings include $15 bowls of ramen noodles, started in 1985.
Panda Restaurant Group, which is based in Rosemead, is also acting as the American franchiser of Uncle Testsu, a Japanese cheesecake restaurant. Uncle Tetsu's first location on the mainland United States opened in Arcadia in September.
The Santa Monica location of Ippudo will be on 2nd Street and Santa Monica Boulevard, near the Third Street Promenade.
For reprint and licensing requests for this article, CLICK HERE.