SpaceX Scheduled to Nearly Triple Launches This Year
Thursday, May 26, 2016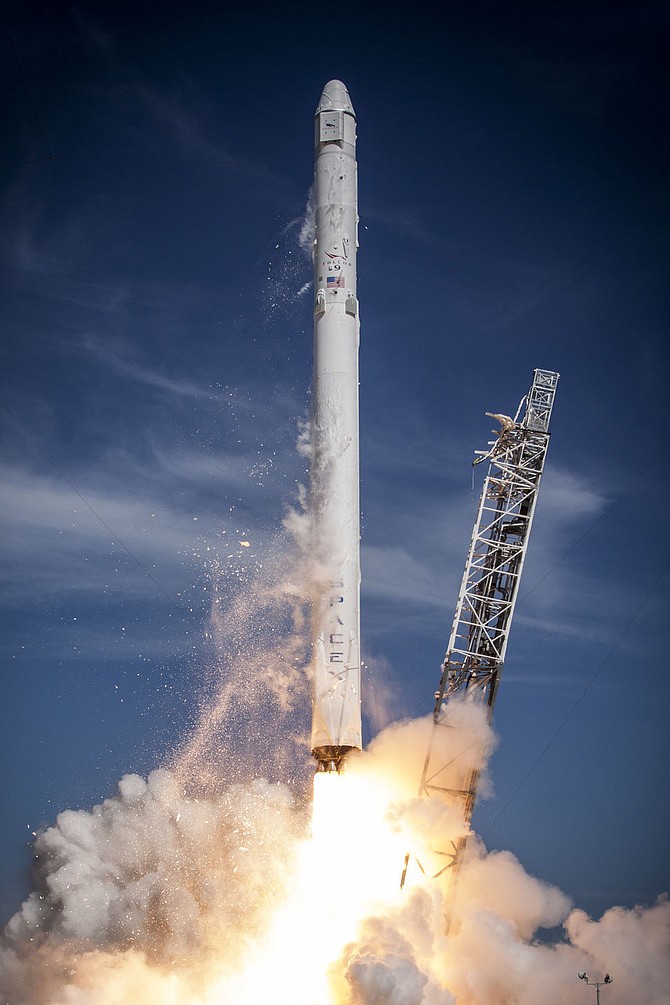 Space Exploration Technologies Corp.has officially scheduled 17 launches for 2016, nearly tripling the company's six rocket launches last year, Spaceflight Now reports.
The company plans to continue the trend by launching its fifth rocket of the year and attempt its third sea-based landing tonight in Cape Canaveral, Fla.
The firm's ability to keep pace with its own schedule will be tested this summer as it starts launching multiple rockets per month. Several rocket launches scheduled this year were delayed from their original mission dates in 2015.
The Hawthorne-based rocket manufacturing company, owned by Tesla Motors Chief Executive Elon Musk is planning to launch THAICOM 8, a commercial communications satellite for Thaicom, into super-synchronous orbit tonight from the two-stage rocket Falcon 9. The satellite will provide communications coverage for South Asia and Southeast Asia.
Following the launch of its payload, the Falcon 9 rocket will attempt an experimental landing on the "Of Course I Still Love You" floating barge in the Atlantic. The company has vertically landed three other rockets this year.
Technology reporter Garrett Reim can be reached at greim@labusinessjournal.com. Follow @garrettreim on Twitter for the latest in L.A. tech news.
For reprint and licensing requests for this article, CLICK HERE.