Fund Has Rooting Interest In Agricultural Technology
INVESTMENT: Pontifax fund looks to reap returns from growing industry.
Monday, March 7, 2016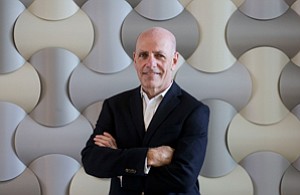 As the global population soars, food demand skyrockets and natural resources dwindle, a small group of investors – including some of the wealthiest people in Los Angeles – are betting that innovative food and agriculture technologies will prove both beneficial and lucrative.
One such player is Santa Monica's Pontifax Global Food and Agriculture Technology Fund, which closed its initial round of funding early last month. The private equity fund invests in technologies that increase the productivity, resource efficiency, sustainability and health of the food and agriculture supply chain, while focusing on later-stage companies.
According to the co-founders, the fund's investors include several L.A. billionaires.
Among them is agri-baron Stewart Resnick, chief executive of West L.A.'s Wonderful Co.; media mogul Haim Saban of Century City's Saban Capital Group; and Antony Ressler, chief executive of Ares Management, also in Century City.
Resnick ranked No. 11 on the Business Journal's 2015 list of wealthiest Angelenos along with his wife, Lynda, while Saban came in at No. 15 and Ressler at No. 35.
The Pontifax fund also counts billionaire David Bonderman, co-founder of Fort Worth, Texas, private equity firm TPG Capital, as a backer.
It now has more than $30 million, a portfolio of four growth-stage firms and is hunting for more, according to co-founder and Managing Director Phil Erlanger, who launched the fund in 2014 with Ben Belldegrun, son of Kite Pharma Inc. Chief Executive Dr. Arie Belldegrun.
"Very few people are doing this," Erlanger said. "Within that, there's far, far fewer that are focused and really disciplined, and that's what we think is critical to becoming a successful investor with good returns is to be completely focused on this space."
To create the fund, Erlanger and Ben Belldegrun partnered with Israeli life sciences venture capital firm Pontifax, which they were familiar with through Belldegrun's father. The Belldegruns hail from Israel, which is a leader in technology, agriculture and farming in arid climates.
Pontifax invested in the Santa Monica fund, which assumed its name and has two Pontifax executives on its investment committee.
Investment climate
Whereas the world population is expected to increase by more than a third by 2050, food production will need to ramp up by 70 percent to feed all those extra mouths, according to 2009 estimates by the United Nations Food and Agriculture Organization. That population boom coupled with urban development will cause the amount of arable land per capita to decline, according to the Kauffman Foundation in Kansas City, Mo.
The world needs to increase productivity per acre, and technology is one of the answers, said Roland Fumasi, a Fresno-based senior analyst with Rabobank's food and agribusiness research and advisory unit. He added that technological innovations could help with other agricultural issues such as labor shortages, water conservation and reducing food spoilage.
"It's not something that's going away anytime soon, which makes it exciting from an investment perspective," Fumasi said.
But there are less than a dozen ag tech-focused venture capitalists and private equity investors worldwide and even fewer focused solely on it, according to Robert Leclerc, chief executive of San Francisco's AgFunder, a marketplace for investing in agriculture and ag tech startups.
Growth was pretty flat at around $500 million of annual investment until about late 2013, Leclerc said, when St. Louis agricultural biotech giant Monsanto Co. paid $930 million to buy Climate Corp., a San Francisco firm that crunches data to help farmers work with changing weather patterns.
"That woke up a lot of investors to the opportunities in this market," Leclerc said.
Fund seeds
Ben Belldegrun has been working in agricultural or natural resource investing for the past dozen years since starting as a summer associate at downtown L.A. investment firm Oaktree Capital Management while attending business school at UCLA, from which he graduated in 2004.
He then moved to London, where he joined hedge fund manager Brevin Howard in 2008 to run a natural resources fund, which he left three years later to co-found his own vehicle, Lodestone Natural Resources.
Erlanger, meanwhile, built his career on Wall Street, having spent 25 years working for Lehman Brothers. He moved to Los Angeles in 1991 as a managing director for the firm's new West Coast corporate finance group focusing on financial institutions and later private equity.
After Lehman's 2008 bankruptcy, Erlanger stayed on with its successor Barclays Capital. He left Wall Street in early 2010, wanting to focus on socially beneficial work concerning sustainability, where he felt he could make a positive impact.
"That was a broad philosophical approach that really meant a lot to me," he said.
After several years of research while investing and working on his own as an adviser, Erlanger found the fundamentals around food and agriculture are more compelling than highly subsidized areas such as clean technology and alternative energy.
In 2013, he was helping recapitalize and restructure fertilizer firm VitAg Corp. (now Anuvia) and discussed it with Belldegrun, a family friend.
"We started talking about how this seems like an incredible opportunity; undercapitalized, underappreciated, early," Erlanger said of their conversations. "This could be like biopharma 25 years ago, where you could kill it, and you're doing good things for the planet."
Belldegrun agreed.
"A lot of (agricultural industry) corporate giants have pipelines depleted and need to innovate to address the consumer pressures they're facing today and agricultural production pressures of producing more," he said. "They're aggressively acquiring or investing in new technologies."
Anuvia became their first investment together in 2014 before forming the Pontifax fund.
Cultivating companies
For its latest investment, the Pontifax fund led a $17 million Series B round for Blue River Technology, a Sunnyvale firm using robotics, computer vision and machine learning to increase crop cultivation efficiency. Other investors include Syngenta Ventures; Monsanto Growth Ventures; Khosla Ventures; and Innovation Endeavors, a venture capital firm backed by Eric Schmidt, chairman of Google-parent Alphabet Inc.
The fund aims to invest $10 million to $20 million per company, typically with an initial infusion of $5 million or more, with subsequent milestone-based capital coming over a three- to-five-year period, Erlanger said.
He and Belldegrun have been traveling to Israel, New York and San Francisco pitching additional investors, aiming to raise a total of $200 million.
While many potential investors could likely require some education concerning the nascent sector, the underlying principal appears fairly relatable.
"Everybody has to eat and the world's not making any more land than we have now," said Rabobank analyst Fumasi. "When you start to frame it that way, you go, duh."
For reprint and licensing requests for this article, CLICK HERE.