Long Beach Approves $46.4 Million Program to Battle Pollution
Friday, July 29, 2016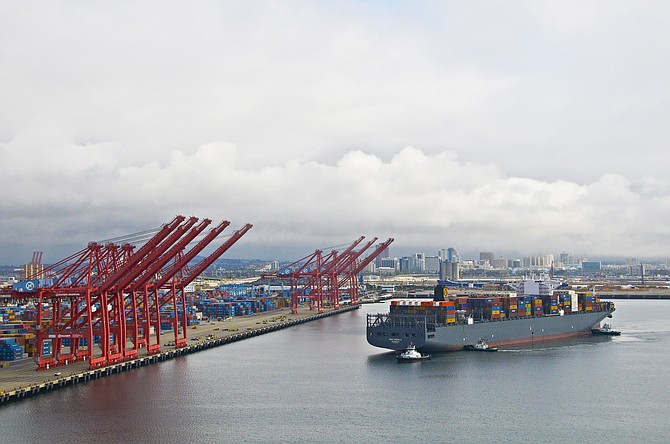 The Long Beach Board of Harbor Commissioners will give $46.4 million to mitigate the impacts of the port-related air pollution in adjacent communities.
The port is planning to spend the grant in the next 12 to 15 years, funding various projects, including school air-filtration systems, outreach health programs, and renewable projects. The port will start distributing the fund in 2017.
The new program is a result of a report completed in April, which studied port-related impacts on air, traffic, water, and noise. The study estimated the impacts at $46.4 million.
"As commissioners, we live in Long Beach, so we understand for the port to do well, we must do good," said Lori Ann Guzman, president of Harbor Commission, in a statement.
The ports of Long Beach and Los Angeles remain the largest source of air pollution in Southern California. Several factors, including diesel-powered trucks and cargo-handling equipment, contribute to emissions.
The port will organize a public workshop this fall aiming to give guidelines for a variety of infrastructure improvement projects identified in the study.
Trade, transportation, and manufacturing reporter Olga Grigoryants can be reached at ogrigoryants@labusinessjournal.com. Follow her on Twitter @olgagrigory.
For reprint and licensing requests for this article, CLICK HERE.