Streaming Service Takes Break on Traditional Ads
INTERNET: Crackle to run fixed-time commercials with show-related content.
Friday, July 15, 2016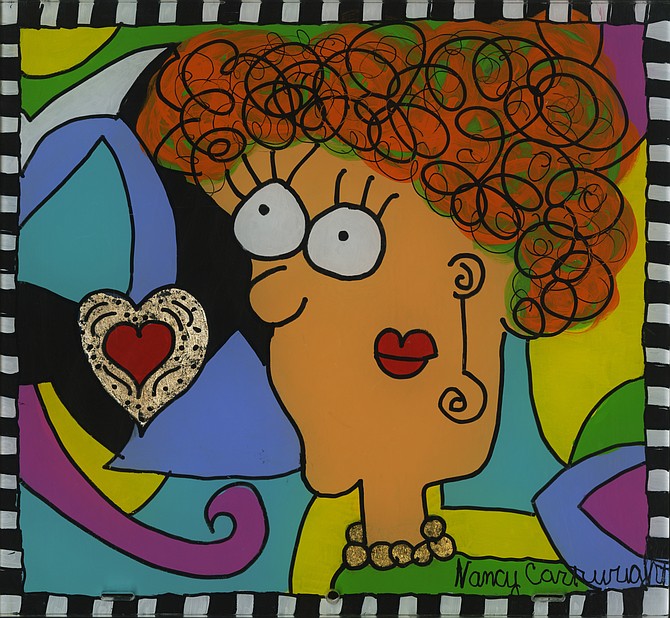 Crackle, a multiplatform streaming service from Sony Entertainment, has implemented a new advertising model designed to keep viewers more engaged during commercials.
Crackle shows will soon feature five commercial breaks during each hour of programming. Each advertiser's commercials will appear in the same time slot within the show across all episodes. Sony is billing the ads as "break-free advertising," because the commercials, which run for either 30 or 60 seconds, feature content related to the show's setting or characters in some way.
Car maker Infiniti was the first to sign up for the break-free ads, which will debut later this year on new shows such as "StartUp," a drama about a fledgling tech company, and returning series such as "The Art of More," in which Dennis Quaid plays a Donald Trump-style real estate tycoon with big political ambitions.
Ad rates will be priced according to ratings numbers or expectations of each show.
Eric Berger, general manager of the Culver City streaming service, said Crackle wanted to create a binging experience where the ads don't take the viewer out of the show.
"We decided to get rid of conventional commercial breaks and create a sustainable advertising environment that is a win for the advertiser, the network, and, most importantly, the consumer," he said.
Art by Bart
Nancy Cartwright, who has been the voice of Bart Simpson for nearly 600 episodes of "The Simpsons," is embarking on a second career as an artist.
She will launch her first exhibition on July 23 at the Chuck Jones Gallery in San Diego after spending the day in the city promoting the long-running Fox TV series at Comic-Con International.
Cartwright, 58, plans to devote as much time as possible to painting and sculpting in her Northridge studio in the hope of racking up lots of sales for her artwork. She's priced her pieces between $1,400 and $7,000.
"I am now discovering that I am actually very capable of doing much more than I ever dreamed and can see my pieces not only in personal homes but also in major hotels and art galleries," said Cartwright, who makes bronze sculptures and paints on acrylic. Several of her pieces are based on the animated character she's voiced since 1989.
Reboot, Repeat
Every business should make a point of learning and adapting from past failures. However, the television business seems to have ignored that rule.
The 2015-2016 network TV season was littered with flops by familiar titles, including reboots of "The Muppets" and "Heroes," which each got the ax after low ratings. Small-screen versions of movie hits such as "Rush Hour" and "Limitless" also suffered the same fate.
But instead of packing the upcoming fall schedule with original shows, most broadcast networks have again gone with known properties.
Fox's slate includes TV adaptations of movies "Lethal Weapon" and "The Exorcist," along with relaunches of past hits "Prison Break" and "24." Other film-to-TV projects on the docket include NBC's "Taken," The CW's "Frequency," and "Training Day" on CBS.
Full Plate
If there's an upside for John Stamos after the cancellation of his Fox sitcom "Grandfathered," it's that he now gets to spend more time on his job away from acting – performing on stage with the Beach Boys.
Stamos, 52, spent the Fourth of July celebrating the 50th anniversary of the band's album "Pet Sounds" by taking the stage in Coney Island with original band members Mike Love and Bruce Johnston.
The actor has performed with the band on drums, guitar, and vocals, off and on since 1985. The band even appeared on an episode of "Full House" in 1988.
Speaking of which, production of "Fuller House," the Netflix reboot of his classic sitcom, will require Stamos to return to his day job soon, as it was renewed for a second season.
Mobile Opera
Perhaps the most unusual opera in L.A. history was performed in November, though you probably never saw it. That's because it was performed on the streets of downtown as audience members, musicians, and singers squeezed into a fleet of 24 cars for the mobile musical experience "Hopscotch."
But now the experimental production is set to find a wider audience thanks to the July 19 broadcast of KCET's documentary about the show, "Hopscotch: An Opera for the 21st Century."
"This television special means many more people will get a sense of the project's scope and accomplishment," said Yuval Sharon, artistic director of downtown opera company the Industry, which staged the retelling of Greek myth "Orpheus and Eurydice" in modern-day Los Angeles.
Managing editor Sandro Monetti can be reached at smonetti@labusinessjournal.com or (323) 549-5225, ext. 200.
For reprint and licensing requests for this article, CLICK HERE.