SpaceX to Launch Ninth Space Station Resupply Mission
Friday, July 15, 2016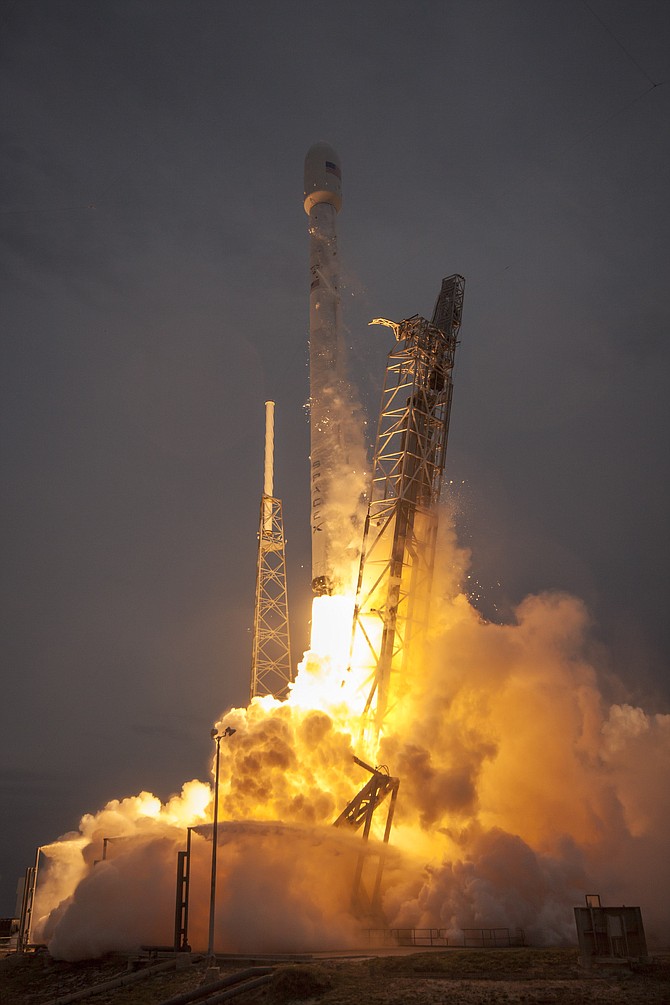 Space Exploration Technologies Corp. of Hawthorne is scheduled to launch one of its rockets on a resupply mission from Cape Canaveral Air Force Station in Florida to the International Space Station on Monday, July 18.
The Drago cargo spacecraft will carry scientific experiments, crew supplies, and hardware. This is the company's ninth commercial resupply services mission and seventh rocket launch this year.
The Dragon will reach its preliminary orbit about 10 minutes after launch, deploy its solar arrays, and begin a two-day voyage to reach the space station.
Among the rocket's cargo is the first of two international docking adapters, which will provide a means for commercial spacecraft to dock to the station when transporting astronauts in the near future. Also, scientific experiments will be carried, including a space-based DNA sequencer. The sequencer is being tested as a means to identify microbes, diagnose diseases and evaluate crew member health.
For reprint and licensing requests for this article, CLICK HERE.