Long Beach Harbor Commission OKs Hanjin Terminal Sale
Wednesday, December 21, 2016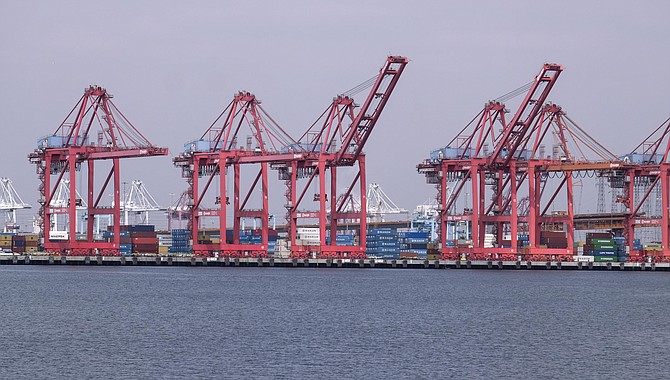 The Port of Long Beach Harbor Commission signed off Wednesday on the sale of the port's largest terminal operator by bankrupt Hanjin Shipping Co. to a subsidiary of Mediterranean Shipping Co.
The commission voted 3-1 to allow Hanjin to sell its 54 percent stake in Total Terminals International, which operates the 385-acre Pier T that handles about a third of the port's cargo.
The deal between Geneva-based MSC and Hanjin was announced Tuesday by a South Korean court, but U.S. governmental agencies, including the port, must approve the acquisition for it to go forward. MSC, whose subsidiary Terminal Investment Ltd. already owns 46 percent of TTI and would take full ownership under the agreement, said it expected the transaction to be complete by early January.
While the sale amount hasn't been disclosed, according to the contracts approved by the Harbor Commission, Terminal Investment is to deposit $10 million into TTI's account representing its investment in the company.
The contracts require several other things of the new owner as well. In addition to continuing to provide the port with a guaranteed annual minimum payment that for this lease year is $83.5 million, TTI must raise six existing cargo container cranes by April 8, 2018, instead of the previously negotiated 10, and build two new cranes by 2020 that can handle larger, 20,000-container vessels.
Commissioner Rich Dines, who called Hanjin an "old friend" of the port, voted against the deal.
Hanjin has operated in Long Beach since 1979 and took over operations at the then-newly built Pier T in 2002. The company was the largest cargo container carrier in South Korea and the seventh-largest in the world until its Aug. 31 bankruptcy filing.
For reprint and licensing requests for this article, CLICK HERE.