L.A. Tech Employees' Pay Increases Pace Field
COMPENSATION: Average salary of $115,000 only 10th highest in big cities.
Friday, August 19, 2016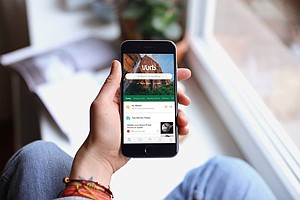 Los Angeles County tech wages are growing faster than the earnings of tech employees in the nation's other big cities, according to data from the U.S. Bureau of Labor Statistics compiled in a report by downtown real estate investment firm Jones Lang LaSalle Inc.
The average tech wage in Los Angeles grew 13.2 percent to an average of $115,000 last year, nearly doubling the rate of the South Florida region, which came in No. 2 with a year-to-year increase of 7.2 percent.
However, L.A.'s average tech wage salary was only good enough for 10th highest in the nation. By comparison, wages in Silicon Valley averaged $226,000, which was the nation's highest.
Los Angeles showed particular growth in media jobs with companies such as Netflix Inc. and Hulu hiring heavily, said Amber Schiada, director of research for JLL.
"Los Angeles is now coming up and enjoying some of the wage growth that other tech markets were seeing early in the tech cycle," she said, noting that employee earnings in Silicon Valley are higher because the tech cycle there is more mature. "Those early (employee) additions in the company, who are now in the C suite, were awarded generous stock options and benefits to attract them. The wage figures are skewed really high in the (Bay Area) because of the benefits and stock options."
However, the early maturation of that market means Silicon Valley tech wages are now suffering from stagnation, Shiada explained.
In total, roughly 99,000 people were employed in tech jobs in Los Angeles last year, an increase of more than 5,700 jobs from 2014, according to the report.
"I think what we are seeing now is an increased momentum to L.A. as markets like San Francisco become more expensive," said Schiada. "Companies are realizing they can hire equally good talent in Los Angeles and expand as easily. That will create some longevity for the Los Angeles tech market."
Snapping Up Credits
Snapchat, valued at $18 billion, is making use of its more than $2.6 billion investment kitty by going on a hiring and acquisition spree over the past six months. However, the company's expenditures are being partially offset by millions of dollars coming to the firm from state tax-credit programs.
Snapchat agreed last week to create 396 jobs in the state of New York in exchange for tax breaks totaling up to $5 million from Empire State Development, the state's chief economic development agency. The incentive proposal requires that the Venice app maker create the jobs over the next five years and keep them through January 2027, the New York Post reported. The company currently employs about 100 employees in the former New York Times building.
The deal with Empire State Development follows a similar agreement Snapchat signed with the California Competes Tax Credit program in April. According to that agreement, Snapchat could reportedly receive a $1 million tax credit annually for the next five years for having 1,560 employees at its Venice headquarters by 2020, rising from more than 600 now.
In addition to its hiring spree, the company made another large acquisition last week on the heels of its reported $100 million purchase of Bitmoji app maker Bitstrips of Toronto, which was confirmed by Snapchat last month.
Last week, Snapchat reached an agreement to acquire search engine company Vurb for a reported $110 million. The San Francisco firm is behind a recommendation app that suggests attractions, restaurants, books, events, and music to its users. Separate from the company's purchase price, Snapchat has reportedly offered Vurb's chief executive, Bobby Lo, $75 million over several years to remain at the company. It's also offering $20 million to a group of Vurb employees as an enticement to stay, according to reports.
Freedom to Message
Telecommunications company FreedomPop of West Los Angeles has launched a SIM card that allows its cellphone plan customers to use messaging app WhatsApp without burning up any data.
FreedomPop offers cellphone plans with free voice, texting, and data service, then charges for additional cellphone usage or ancillary services, such as a second phone number or anonymous web browsing. Offering cell data to users of Facebook-owned WhatsApp is the company's latest attempt to acquire more users.
FreedomPop tested the WhatsApp program with an April launch in Spain, but the firm will now roll out the feature to 30 countries including the United States, United Kingdom, Germany, and France.
Staff Reporter Garrett Reim can be reached at greim@labusinessjournal.com or (323) 549-5225, ext. 232.
For reprint and licensing requests for this article, CLICK HERE.