NFL's Big Picture
Film producer and New York Giants co-owner Steve Tisch believes Rams, Los Angeles ready to play ball
Friday, August 12, 2016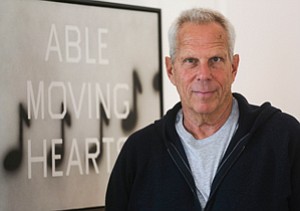 Steve Tisch is the only person to be awarded both an Academy Award and a Super Bowl ring. He won a Best Picture Oscar as a producer of "Forrest Gump" in 1994 and received two Super Bowl rings as chairman of the New York Giants, co-owned by his family and the Mara family (led by Giants Chief Executive John Mara), which won the National Football League championship in 2008 and 2012. A passionate art collector, Tisch also sits on the board of the Los Angeles County Museum of Art. He sat down with the Business Journal at his Beverly Hills home to discuss the return of the Rams to Los Angeles, his entertainment career, and philanthropic endeavors.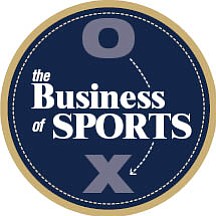 You own a New York team, but know L.A. as a resident. Is the region prepared for an NFL team?
This city is ready and has been ready. The NFL is ready and has been ready. Stan (Kroenke) is focused on building truly a world-class stadium. I've lived here for 45 years and I'm very excited. The old cliché, absence makes the heart grow fonder, is very appropriate.
Of all the plans, how did Inglewood succeed?
The location that Stan Kroenke had secured – not for all 32 owners – but for the majority, was the more exciting location. He proposed a project that will have retail, hotels, and music venues. That's not to say the Carson location would not have been a great location for a stadium, but this is a much bigger vision and more exciting opportunity.
Any hesitation to putting this market in his hands?
He's not new to sports and he's been around the NFL for a long time. He has great relationships with a number of owners and he's proven to be a smart, successful, and visionary businessman.
How are you feeling about the Giants game against the Rams this season in London?
We played the (Miami) Dolphins the first season the NFL played a regular season game in London. The fans loved it. There were 50,000 tickets to the game at Wembley Stadium that sold out in five minutes. The popularity of the NFL in the U.K. is very strong.
Your team went through stadium construction several years ago. What's the biggest challenge?
Two teams play in MetLife stadium – the (New York) Jets and the Giants. The ownership of those two teams, my family and the Mara family, and Woody Johnson representing the Jets, had a collaborative effort. Like most partnerships, there's going to be a lot of stuff you agree on and some stuff you disagree on. We came in under schedule and a little under budget.
You donated $10 million to start the UCLA Steve Tisch BrainSPORT program to study concussions.
As a parent of young kids who played contact sports, I want to know that the coach and training staff of the teams my kids play have as much information as possible to identify and treat a potential concussion. The program at UCLA is working with junior high and high school coaches and trainers on the medical aspect of head injuries. It's also about education for coaches of teenagers playing all contact sports.
As a native New Yorker, what drew you to Los Angeles?
I moved here when I was 22 after college because I was offered a job to work for Columbia Pictures. I was fortunate enough to work for Peter Guber from 1971 to 1976. Peter was an unbelievable mentor and in many ways still is. Forty-five years have gone by very quickly, but I still love the film business and I'm fortunate to be able to work and be part of an NFL team.
You appeared as yourself in the "Entourage" film.
Playing yourself is not as easy as it sounds. I don't want to look like the guy who has no idea what he's doing. The director puts the scene in context even if I'm playing myself in that situation.
You also did a turn as an investor on "Shark Tank." What's your investment philosophy?
I'm not a huge risk-taker, never really have been. I was never a gambler, never go to Vegas. I don't play poker in some of these high-stakes Hollywood poker games. I like to play it safe.
Have you looked at any of the local tech companies?
I have not made any Silicon Beach investments. I have a predisposition to not be out there looking for startups in the technology sector, but it's exciting. Whether it's Uber, Amazon, Postmates, it's a new day. Certainly my kids are growing up very differently than I did.
For reprint and licensing requests for this article, CLICK HERE.