UBeam to Ship Wireless Chargers Next Year
Monday, September 28, 2015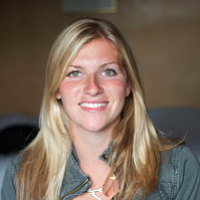 UBeam Inc. of Santa Monica said it will begin shipping its wireless-charging product within the next calendar year.
The company's technology promises to wirelessly charge electronics at a distance of up to 15 feet. It does so by converting electricity into ultrasonic waves, transmitting the energy through the air and converting the energy back into electricity within the device.
UBeam is scrambling to establish its technology as the industry standard ahead of San Francisco's Energous Corp., another wireless charging technology startup that uses radio waves to transmit energy. Energous has a working prototype, the WattUp, but because it uses radio waves, it must be deemed safe by a multistage Federal Communications Commission review before it can come to market. Thus, uBeam is looking to pull ahead.
"We're at a massive inflection point," said 26-year old uBeam co-founder and Chief Executive Meredith Perry. "We are about to head into a completely new phase of growth."
UBeam plans to double its roster of 20 employees in the next 12 months by beefing up its ranks of transducer, acoustic and software engineers. Perry said she's also looking to move the company into a bigger office.
In order to ease the transition into production, uBeam said today it has hired former Cisco Vice President of Supply Chain Management Jeff Devine as chief operating officer and former Palm Inc. global operations finance executive Monica Hushen as chief financial officer. It will be Devine's job to scale uBeam's wireless charging technology production.
"When we were seeking out an operations candidate we were looking at someone with decades of experience from taking a product from prototype to production," said Perry. "He's going to be the one that's going to help us take this from our small shop to what will become our massive multi-million (unit) production next year."
Technology reporter Garrett Reim can be reached at greim@labusinessjournal.com. Follow him on Twitter @garrettreim for the latest in L.A. tech news.
For reprint and licensing requests for this article, CLICK HERE.