FreedomPop Chooses Funding Over Exit
Wednesday, June 17, 2015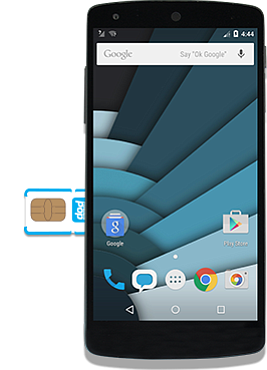 FreedomPop will wait a little longer before heading for the exit.
The free wireless phone company announced today it had passed on several buyout offers, opting instead to take a $30 million investment.
"We got our first offer a year ago," said Chief Executive Stephen Stokols. "Ultimately, business continued to get traction. If things were falling off the cliff or tanking we obviously would have looked to sell. We are very confident in what we've got going in the next year to 24 months."
Founded in 2011, FreedomPop operates much like no-frills airlines that charge little for flights but tack on fees for baggage, extra leg room and other "perks." Using a proprietary SIM card, FreedomPop offers free voice and data cell phone service up to a point, then charges for additional usage or services such as a second phone number or anonymous Web browsing. The company also generates revenue by selling cell phone devices.
FreedomPop's latest $30 million round, led by Partech Ventures with DCM Capital and Mangrove Capital also participating, will be used to expand its free cellular service to continental Europe and possibly Asia-Pacific. Those plans build on a May announcement that the company would expand service to the United Kingdom this summer.
The use of Internet infrastructure to handle cell service will be central to FreedomPop's European growth efforts.
"Because we are Internet-based, we can expand globally quickly, kind of like an app versus a traditional carrier," Stokols said. "We need markets that have mature enough networks to support what we are doing. We still need the Net. India is a massive market, but they are a 2G market. Network strength is a key technology consideration when we look at a market."
To boost its bottom line, the company is also looking at selling higher-end mobile phone devices and expanding its brick and mortar retail operations.
Stokols said that with the latest funding round in place, the company can put off thinking about an exit for perhaps a couple years.
"We want to control our own fate. Get to the point where we can take it public or whatever," he said. "Everyone wants an exit, but it's premature now."
Technology reporter Garrett Reim can be reached at greim@labusinessjournal.com. Follow him on Twitter @garrettreim for the latest in L.A. tech news.
For reprint and licensing requests for this article, CLICK HERE.