Mobile Game Developer SGN Gets $130 Million for Asia Expansion
Thursday, July 23, 2015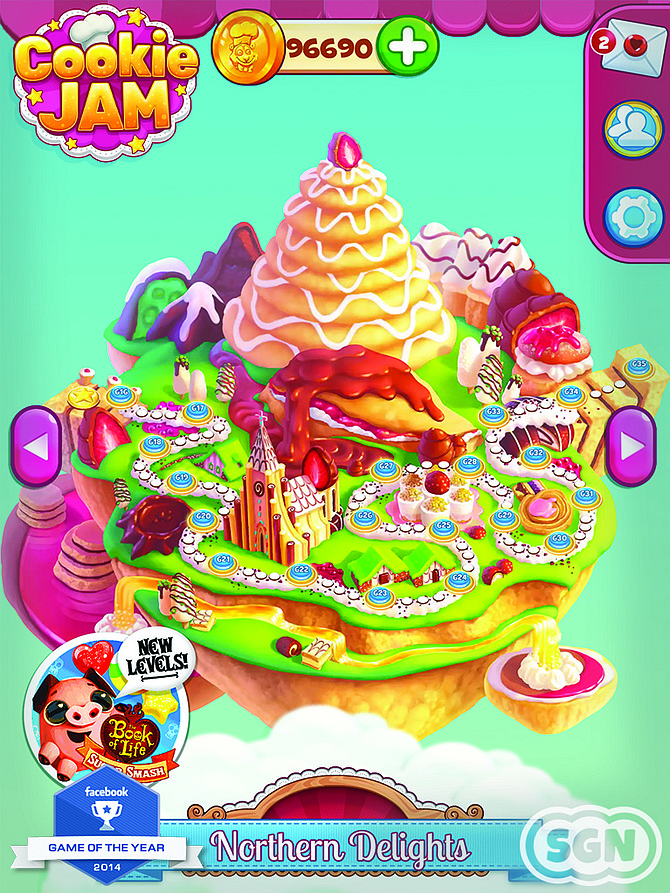 Culver City's Social Gaming Network, a mobile game developer, on Thursday announced a $130 million investment from South Korean game publisher Netmarble Games.
The investment makes Netmarble the largest shareholder in SGN, and the money will fuel SGN's expansion into Asia. Netmarble will use SGN's connections and expertise to expand in the West.
SGN said it will use its new cash to buy up smaller game publishers, expand advertising and grow distribution of games into new Asian markets.
"Through this major investment from Netmarble, we will use the proceeds for game studio acquisitions, and to accelerate our organic growth," said Chris DeWolfe, co-founder and chief executive of SGN, in a statement. "Global market share is a top initiative for SGN and Netmarble is the perfect strategic partner to help us establish a major presence in the lucrative Asian markets."
DeWolfe was previously the chief executive and co-founder of L.A.'s MySpace. Aber Whitcomb, SGN's chief technology officer, was also a MySpace co-founder.
The market for mobile games has exploded in Asia, as more people enter the middle class and can afford smartphones. SGN has sought to capitalize on that through a distribution partnership with Chinese Internet company NetEase in December, and now via Netmarble's investment.
SGN's mobile games include "Panda Pop," "Book of Life: Sugar Smash," "Juice Jam," and "Cookie Jam." Many of SGN's games are puzzles and all are free to play.
SGN makes money through advertising and in-game purchases of virtual goods, often digital currency or tools that help players advance through a game more quickly. The company said to CNBC that revenue is projected to be about $280 million this year.
SGN has also sought to boost its revenue through relationships with Hollywood. It co-launched the game "Book of Life: Sugar Smash," with Fox Digital Entertainment's movie "Book of Life" in December. The company has argued that Hollywood co-branding can help games stand out.
The SGN and Netmarble partnership is part of a familiar trend in East-West business relations. As American companies look East, they often exchange equity and intellectual know-how for access to fast-growing Asian markets.
"It's very likely we will publish some of their games in the West and they'll publish some of our games in the East," said Chief Operating Officer Josh Yguado.
Netmarble may also lean on SGN's proximity to Hollywood and experience integrating entertainment intellectual property into games, he said. Netmarble recently dipped its toes into Hollywood co-branding with the launch of "Marvel Future Fight," a game based on characters from Disney's Marvel franchise.
"Having a local presence here you can only improve your relationship with the studios and increase your connections," said Yguado.
Netmarble's understanding of the fragmented and young mobile gaming market in Asia will be helpful to SGN.
Moreover, the partnership could help the two companies weather an increasingly competitive global mobile gaming market.
"We both believe the market is consolidating quickly and we want to emerge as a top 5 player in the space," Yguado said. "We think together we have a better chance to become one of those leaders when the dust settles."
Technology reporter Garrett Reim can be reached at greim@labusinessjournal.com. Follow him on Twitter @garrettreim for the latest in L.A. tech news.
For reprint and licensing requests for this article, CLICK HERE.