Bank Looks to Unlock Value With Public Offering
INVESTMENT: Vet execs at Houlihan Lokey may seek opportunity to cash out.
Monday, July 20, 2015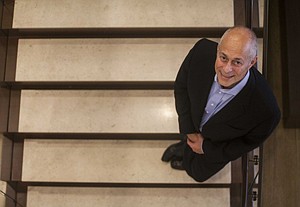 Houlihan Lokey Inc., a Century City investment bank that's become a go-to adviser on middle-market deals, plans to list its shares on the biggest stage, making it the latest boutique finance firm to explore a public listing amid a hot M&A market.
According to a July 10 filing with the Securities and Exchange Commission, Houlihan plans to trade on the New York Stock Exchange under the symbol "HLI" in an offering that could value the company at nearly $2 billion – and give longtime Houlihan executives a nice cash-out.
Senior executives and Houlihan's majority owner, an affiliate of Japan's Orix Corp., will be selling shares. Orix owns slightly more than half of Houlihan, having acquired the stake for about $500 million in 2006.
Despite the size of Orix's stake, it likely isn't the main driver behind the planned IPO, said Natsumu Tsujino, an analyst who covers Orix for JP Morgan Securities Japan Co. in Tokyo. Rather, she believes the push for a public offering came from Houlihan employees who want to cash out.
"This company is owned a lot by the current management and management is not going to keep on doing business for years," Tsujino said. "They need a great exit from their position. But I expect Orix will own more than 50 percent for some time."
Houlihan was founded in Los Angeles in 1972 to provide financial advisory services to private businesses. It's a homegrown firm with many longtime employees who are also native to the area, such as Chief Executive Scott Beiser. Beiser joined the firm in 1984 after earning a master's degree at Cal State Northridge and never left, rising to co-chief executive in 2003 and claiming the top job for himself 10 years later.
The company has three named executive officers, all of whom are in their mid-50s and have been with the firm for more than a quarter-century: Beiser, 55; Executive Chairman Irwin Gold, 58; and Scott Adelson, 54, co-president and head of corporate finance.
While all three were paid between $2.5 million and $5 million in each of the last two years, those compensation packages hardly compete with what major Wall Street bankers take home. And with each of them having invested decades into the business – and plenty of other executives there with similarly long tours of duty – it's natural for them to want to cash out at some point. That's what Tsujino believes is the main motive for the IPO.
Prev Next
For reprint and licensing requests for this article, CLICK HERE.