Flipagram Stitches Together $70 Million Funding Round
Wednesday, July 15, 2015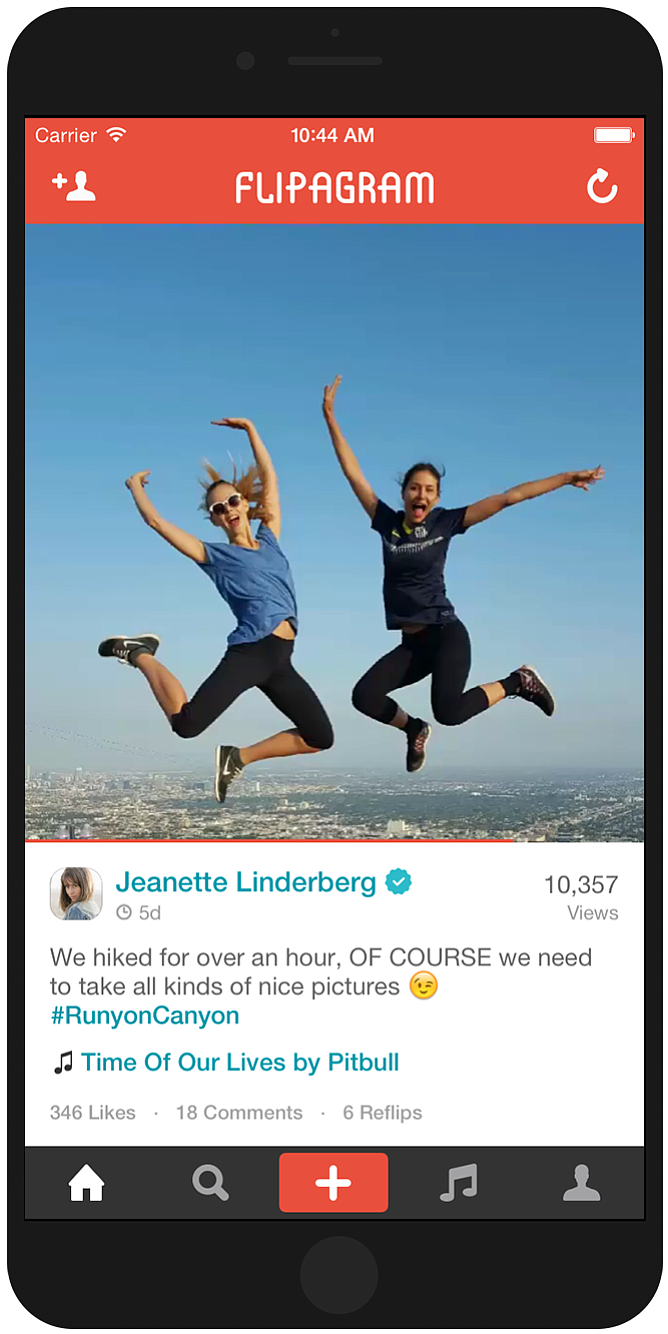 Popular photo and video-editing app Flipagram has raised a massive $70 million Series B financing round from some of the biggest venture capital firms in Silicon Valley.
Menlo Park's Sequoia Capital led the round, with Kleiner Perkins Caufield & Byers and Index Ventures also participating. The company, headquartered in Century City, boasts 33 million active users and had raised a $4 million seed round in 2013.
Sequoia Chairman Michael Moritz and Kleiner Perkins Partner John Doerr will join Flipagram's board.
Flipagram's app lets people quickly edit together photos and videos on their phones into sequences that can be shared both within the app and on social media. The app also lets users add popular songs to their clips, which must be purchased if the sequence is longer than 30 seconds.
"We're a social network with a tool at its core," said co-founder and Chief Executive Farhad Mohit. "It's not about sharing a moment. It's about creating a narrative."
Mohit previously co-founded L.A. e-tailer Shopzilla, which was sold to E.W. Scripps for $525 million in 2005. Flipagram Inc. came into existence after Cheerful Inc., run by Mohit and Brian Dilley, acquired an early version of the app created by Joshua Feldman and Raffi Baghoomian in 2013. Cheerful Inc. gave way to Flipagram, with Dilley serving as chief technology officer, Feldman as chief creative officer and Baghoomian as director of product.
In conjunction with the financing, Flipagram has closed a slew of licensing deals with major record companies, including Universal Music Group, Sony Music Entertainment, Warner Music Group and others. It also closed licensing deals with publishers such as Sony/ATV Music Publishing, Universal Music Publishing Group and BMG.
Mohit declined to disclose how much Flipagram paid to acquire the licenses.
For reprint and licensing requests for this article, CLICK HERE.