Zealot Enters Content Market With Latest Purchase
Thursday, July 9, 2015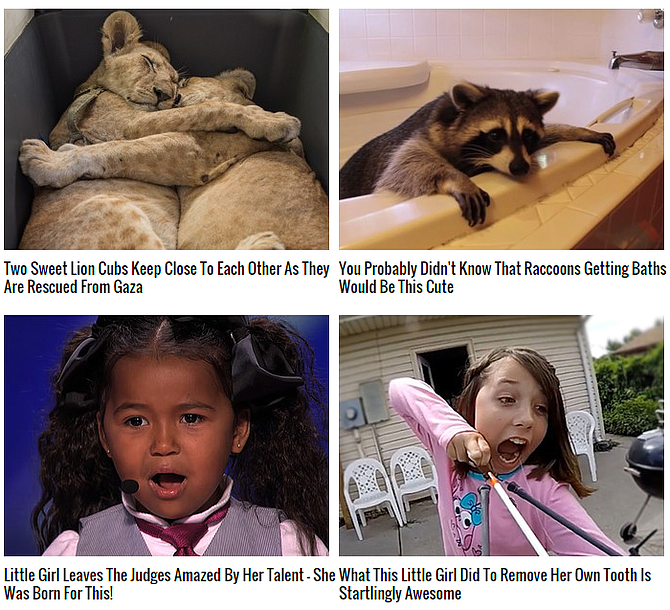 Zealot wants to go viral.
In its biggest acquisition to date, Zealot Networks has purchased viral content website ViralNova. Terms of the deal were not disclosed, but media reports suggested it was valued at $100 million in stock, cash and potential earn-outs.
Zealot has been reverse engineering an online entertainment behemoth, rolling up 15 advertising and talent agencies and small media companies since its launch last August. Up until this point, however, it has been coy about its exact ambitions.
"This is our first big public move into the media space," said Chief Strategy Officer Conn Fishburn. "It's really the first time Zealot's vision has come into focus for the public."
New York's ViralNova is a clickbait entertainment website that claims it averages 100 million monthly site visits. Pairing that audience with its advertising operations will put Zealot Networks in range of other large online entertainment companies, such as websites BuzzFeed, Upworthy and the Huffington Post.
In a press release announcing the transaction, Zealot said ViralNova has been profitable since its launch in 2013 and is on track to exceed $35 million in revenue in 2015. The website's success has largely been driven by savvy use of social media and a keen eye for content, often cute animals, humor and inspiring messages.
ViralNova usually pulls its pictures and videos from other websites, lightly repurposing and publishing them. The process pushes fair use media laws to their limits. ViralNova and sites such as BuzzFeed and BoredPanda rip and repurpose each other's pictures and videos, creating a lot of overlapping media. To stand out, ViralNova will now start creating original content.
It is a "well-trodden path," said Fishburn. "You get a lot of traffic from social platforms initially, you aggregate content, then your start creating your own content."
And Zealot Network sees no better person to lead original content creation than ViralNova founder Scott DeLong.
"More than anyone else Scott has been able to pioneer moving traffic from social platforms to websites, but he also understands the creation of content," said Fishburn. "He just creates content that people like to share. It makes you feel good and he's been very good at understanding that value and understanding pop culture."
Keeping DeLong onboard is part of Zealot's focus on acquiring companies along with their executives. Zealot has stretched its $30 million in investment cash by using stock and earn-outs to finance its acquisitions and by selling its vision of a larger online media company.
Fishburn said the pace of acquisitions would slow in the coming months, as the companies Zealot consumes get larger.
Technology reporter Garrett Reim can be reached at greim@labusinessjournal.com. Follow him on Twitter @garrettreim for the latest in L.A. tech news.
For reprint and licensing requests for this article, CLICK HERE.