Nation's Largest Car Dealer Cuts Ties with TrueCar
Thursday, July 9, 2015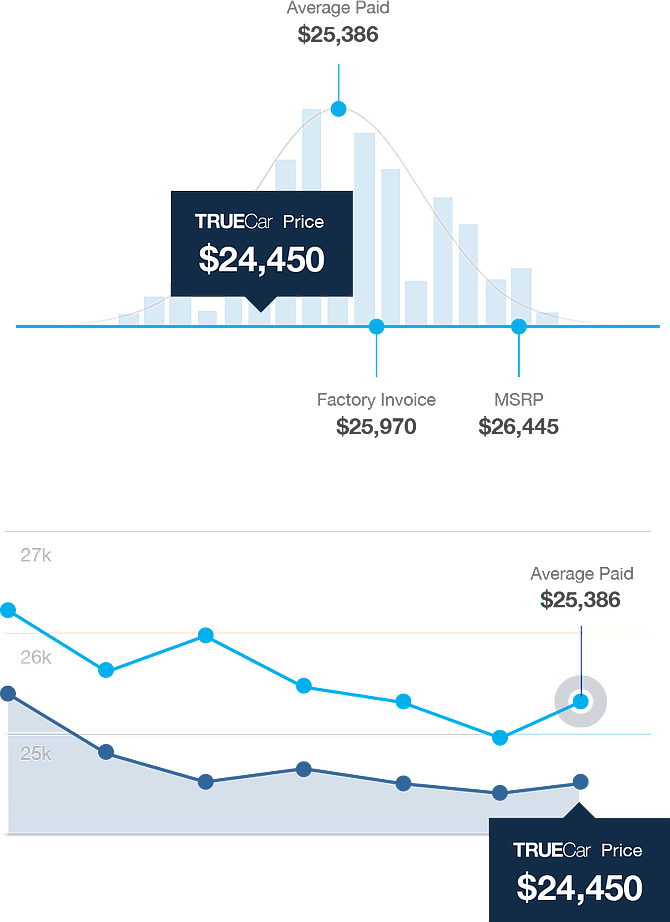 This story has been corrected to reflect that AutoNation has 279 dealers using TrueCar's platform, not 230.
AutoNation, the country's largest car dealer, said it will sever its contract with car pricing website TrueCar at the end of July because of a dispute over data collection.
TrueCar, a third-party car pricing information website and app, collects car sales data from dealerships, giving shoppers a chance to compare prices with regional averages. The Santa Monica company gets paid a fee when car leads from its website or app are converted into a sale.
Shares of TrueCar closed down 8.8 percent in Thursday trading, sharply falling after word of the contract termination came out.
AutoNation, based in Fort Lauderdale, Fla., represents about 279 car dealers on TrueCar's platform and accounts for about 3 percent of sales, TrueCar Chief Executive Scott Painter said. TrueCar posted a net loss of $11.6 million on revenue of $58.6 million for the quarter ended March 31, putting revenue from AutoNation sales at about $1.7 million for the quarter.
Core to the dispute was access to dealer data: AutoNation balked when TrueCar asked for all of its car retail data.
"TrueCar has made some onerous demands in its new contract negotiations with us that are unprecedented in my 45 years in business and are unconscionable and unacceptable," said Chief Executive Mike Jackson to trade publication Automotive News. "It's none of their business."
Painter does not see it that way.
He said the company's price information comes from collecting data from all its dealer partners. AutoNation, he said, had been granted data collection concessions in the past and TrueCar was no longer willing to grant them any longer.
"We are much more in a position of strength. We are in a position now were those concessions can't persist. With scale comes that responsibility," said Painter. "Over the last 12 months we've terminated 350 dealers for exactly the same kinds of non-compliance with the marketplace rules, so this is sort of an on-going thing for us."
TrueCar has been asking for more data over the past year and a half, Painter said, as part of an effort to increase price transparency and to verify car sales. TrueCar believes it wasn't getting properly credited for sales it generated.
"The rules are not flexible for anyone, even our largest customer," said Painter.
AutoNation, in turn, said TrueCar was taking credit for more sales that it actually generated.
"Customers go many places before and after a TrueCar visit, and just because they were momentarily on the TrueCar site doesn't mean I should have to pay them $300," Jackson said. "So there's a big disagreement there."
Jackson suggested that in addition to extra fees, TrueCar has designs on its other businesses.
"TrueCar has made it quite clear they're not stopping at new-car sales transactions," he said. "They're going to inject themselves into the arrangement of financing, they're going to have a service product, they're going to have a trade-in product. So they're going for the entire spectrum of the auto retail business."
Painter denied the allegation, saying the larger issue is a difference in philosophy.
"What's emerging is a struggle between the old way and the new way," he said. "They have a belief about how they want to go to market and appeal to consumers and we are passionate about how we go to market."
Technology reporter Garrett Reim can be reached at greim@labusinessjournal.com. Follow him on Twitter @garrettreim for the latest in L.A. tech news.
For reprint and licensing requests for this article, CLICK HERE.