Soylent Sees Green with $20 Million Raise
Wednesday, January 14, 2015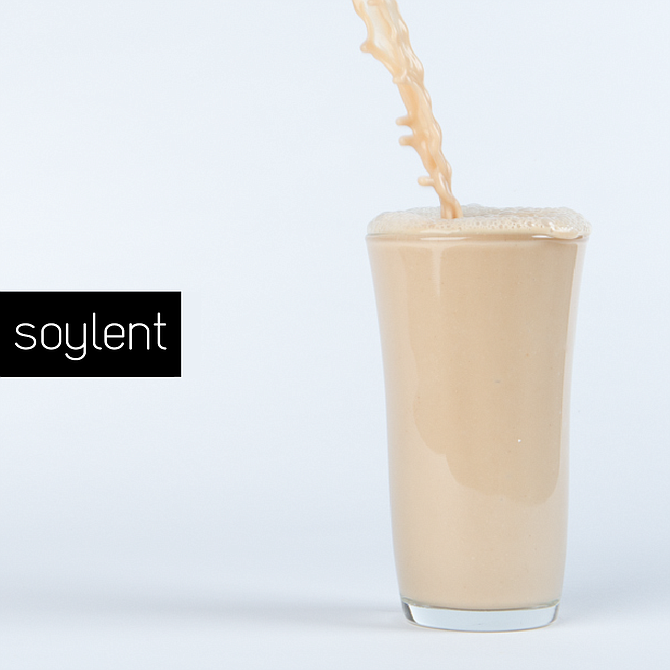 Soylent, the producer of an engineered meal substitute favored by Silicon Valley nerds, has raised $20 million in Series A funding to expand operations and scale production.
The downtown Los Angeles company wants its food tech product to be the most efficient way of sustaining life, eliminating the work that goes into buying food, preparing meals and, really, chewing. The functional powder made out of vitamins and nutrients is typically mixed with water for a no-hassle drink. You could theoretically consume Soylent for every meal every day.
Soylent has a manufacturing facility in Colorado and has plans to tap several more throughout the country. Founder and Chief Executive Rob Rhinehart also said Soylent has a number of other projects in development, though the company is primarily working on improving its core product.
Rhinehart declined to share Soylent's revenue, but said the company was profitable. Soylent has shipped more than 3 million meals nationwide since launching in 2013.
The FDA-recognized food isn't without controversy. It's been called the "pivot of the century" by Paul Graham, founder of San Francisco tech accelerator Y Combinator. It has also been described in less flattering terms.
Soylent is also not to be confused with the 1973 Charlton Heston film, set in a resource-depleted dystopia where (spoiler alert) human bodies are the primary ingredient in a processed food called soylent green. Soylent is not people. Rather, it takes its name from the human-free food found in the 1966 sci-fi novel "Make Room! Make Room!"
"Food does a lot of things for us, but Soylent is a staple," Rhinehart said. "We're trying to compete with groceries and fast food."
The Series A round was led by Andreessen Horowitz – General Partner Chris Dixon will join Soylent's board – with participation from Lerer Ventures, Index Ventures and individual investors such as David Friedberg, chief executive of San Francisco agriculture insurance and consulting firm Climate Corp.
Staff reporter Melissah Yang can be reached at MYang@labusinessjournal.com. Follow her on Twitter @MelissahYang for the latest in L.A. tech news.
For reprint and licensing requests for this article, CLICK HERE.