DogVacay Barks Out New Growth Numbers
Tuesday, October 28, 2014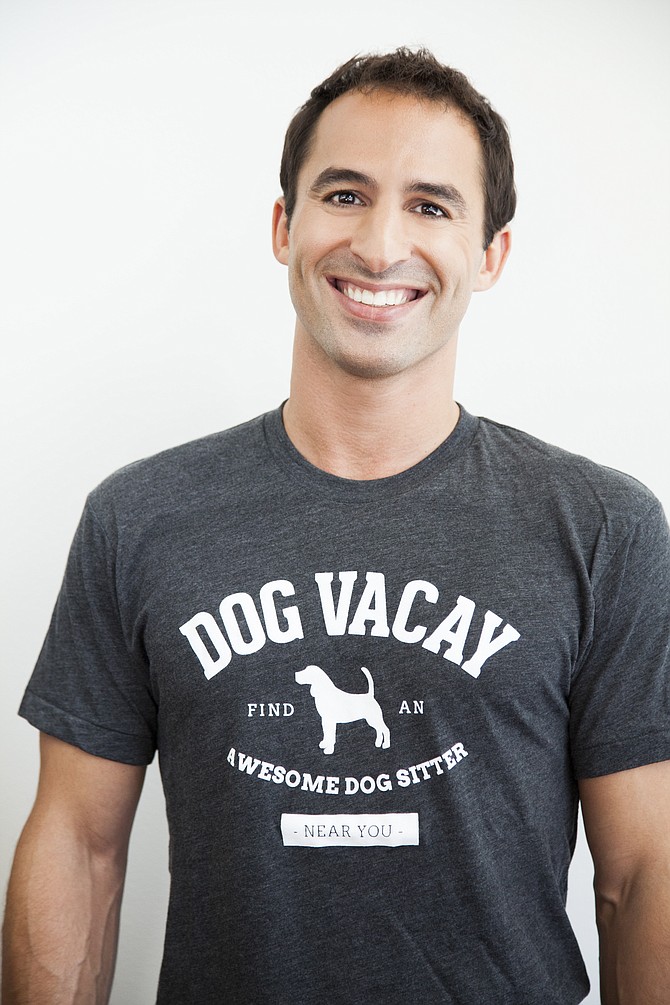 DogVacay might give pet owners a needed break, but the Santa Monica startup, which places pets in temporary vacation homes, has no plans of slowing down.
Since launching in March 2012, the dog-sitting business has grown into a team of 75 employees. To date, it has raised $22 million in venture capital funding from investors including Science Inc., Benchmark Capital and Foundation Capital.
The company helps pet owners find accommodations for their furry friends when they go out of town. The service's hosts use their homes as temporary dog hotels, and DogVacay keeps a 15 percent cut of each booking transaction.
This month it reached another milestone: 1 million nights booked. Founder and Chief Executive Aaron Hirschhorn shared how his startup's hyper-local business model is barking up the right tree.
You said in June that pet owners booked a half million nights with DogVacay. You've now doubled that with your millionth overnight this month. How do you explain the rapid growth?
Most of our growth is through word of mouth. If you're going to trust someone with a family member, you're less likely to do it off a paid advertisement. Our net promoter score (a metric that measures customer loyalty for a business) is a 93. It's an off-the-charts number. Apple is like 70. Airlines are like 10. We do very little marketing. For our business, it's really a service and care business. We'd rather invest in the product and the hosts themselves.
DogVacay also said earlier this month that it now has 20,000 hosts registered throughout 7,000 cities. What are other growth numbers you can share?
We're growing more than three times year-over-year so we just hired a CFO to get it all together for us. It's a simple business model, but it's a fairly complex problem. The business is hyper local. It's not just about Los Angeles. It's about certain neighborhoods, down to just a few city blocks. It's about finding the right balance of supply and demand.
Is it right to call DogVacay "Airbnb for dogs?"
Ours is a different business. Ours is a three constituent model versus a two constituent model: a host, a guest and a dog. A dog can't write a review. A dog can't tell you how the experience was so it's a much higher trust bar than it is with Airbnb or Uber. We're also building a trusted local relationship with a host. With Airbnb, you go to a different place each time.
How do you view competitors such as Seattle dog boarding site Rover?
Our focus from the beginning has been on the quality of the service. So we don't view ourselves as a marketplace that connects a buyer and a seller. Our main competitor, honestly, is friends and family. Most people use their neighbors, friends, parents or the local kennel. I don't really see us competing with Rover. We're both relatively early in a huge $17 billion pet market.
What are DogVacay's future plans?
We're going to be launching additional services, not just boarding but other pet care-related services like walking, daycare and training. International expansion. There are just as many dogs in Europe as here are in the U.S. We're already seeing copycats in all these countries.
What about "Vacays" for other animals?
We've had a lot of cats use the service. We've had hedgehogs, chickens, snakes, guinea pigs and turtles. And ferrets. Ferrets are actually very common.

Staff reporter Melissah Yang can be reached at MYang@labusinessjournal.com. Follow her on Twitter @MelissahYang for the latest in L.A. tech news.
For reprint and licensing requests for this article, CLICK HERE.