SolarReserve Buys Aerojet Rocketdyne Division
Monday, October 27, 2014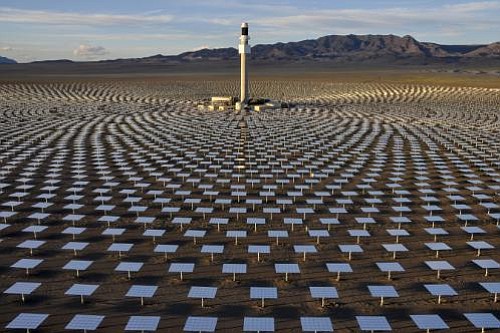 SolarReserve, a solar power tech developer, has acquired a division of Canoga Park aerospace and defense firm Aerojet Rocketdyne as it continues to commercialize solar thermal energy storage.
Terms of the deal were not disclosed.
The acquisition includes intellectual property rights and patents for concentrated solar thermal power and electricity storage applications. Aerojet's staff related to the technology will join SolarReserve's team, including Chief Engineer George O'Conner.
Concentrated solar power systems typically use mirrors or lenses to focus sunlight onto one small area, such as a tower, to generate solar power.
SolarReserve, which is headquartered in Santa Monica, said it has more than $1.8 billion worth of projects in construction or operation worldwide.
"SolarReserve is well positioned to capture a significant portion of the projected $75 billion CSP market expected to develop through 2025," said Chief Executive Kevin Smith in a statement.
Staff reporter Melissah Yang can be reached at MYang@labusinessjournal.com. Follow her on Twitter @MelissahYang for the latest in L.A. tech news.
For reprint and licensing requests for this article, CLICK HERE.