Grindr CEO Says Gay Hookup App Still Scores
Tuesday, October 21, 2014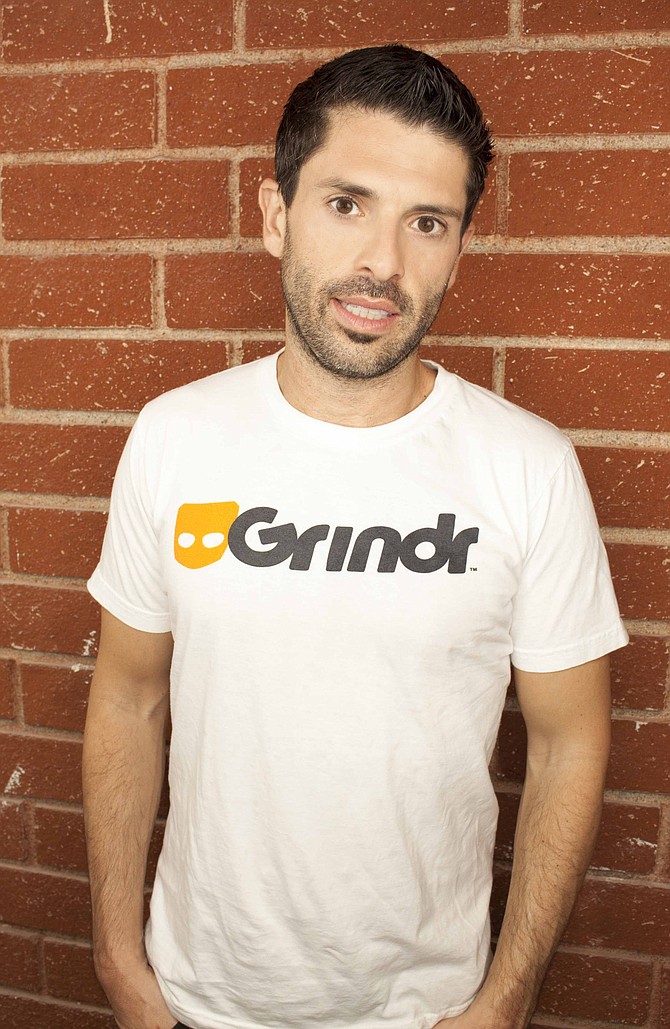 Joel Simkhai calls himself the "number one Grindr user." He's also the gay dating app's chief executive.
Grindr celebrated its fifth anniversary earlier this year, a milestone not many startups live to see. And while the mobile dating space has gotten more saturated, Grindr still grinds on with 5 million active monthly users, 30 percent of whom engage with the app every day. An average user spends 45 minutes a day on the app, which relies on real-time geolocation tools to show nearby gay men.
It's a level of engagement that advertisers salivate over, which has helped Grindr turn a pretty penny without outside investment. Seventy-five percent of the Hollywood company's revenue also comes from subscriptions, though Simkhai declined to share the profitable app's annual run.
Now, the 42-person team is looking to hire more engineers and developers to help handle the app's growing numbers. Simkhai talks how business – and the gay community – is alive and thriving.
How has the business changed?
In the early years, we worked out of my house. Three years ago, we moved to Hollywood Boulevard and Highland Avenue. We've matured and grown to quite a great team of folks here. As I think about Los Angeles and the ecosystem of what's going on here, in my perspective, we're one of the largest in the L.A. region in terms of users and app usage for a company of our size.
Grindr in the past has said it's completely self-financed. Still true?
Since day one, we haven't raised capital. Quite frankly, we haven't had to. We generate our revenue from two sources. One is from Grindr Free, which is a free download. It's ad supported. There are two types of ads. One is sold by our in-house team, which tend to be local ads so we have the ability to drive traffic to local businesses. Then we also work with third party networks that sell our inventory that we don't sell totally. Grindr Xtra is our subscription service, $10 to $12 a month, and you get a high level of service like a map with no ads. Between those two revenues, advertising and subscription, we're able to fund the business.
Why not include outside investors if only to tap into their know-how or get access to their Rolodex?
It lets us focus on what's important: our users. If we don't need the money, then there's no compelling reason to raise capital. It brings distractions. You have to give up equity in your company.
For reprint and licensing requests for this article, CLICK HERE.
Prev Next