Q&A with 'Shark Tank' Entrepreneur
Friday, October 10, 2014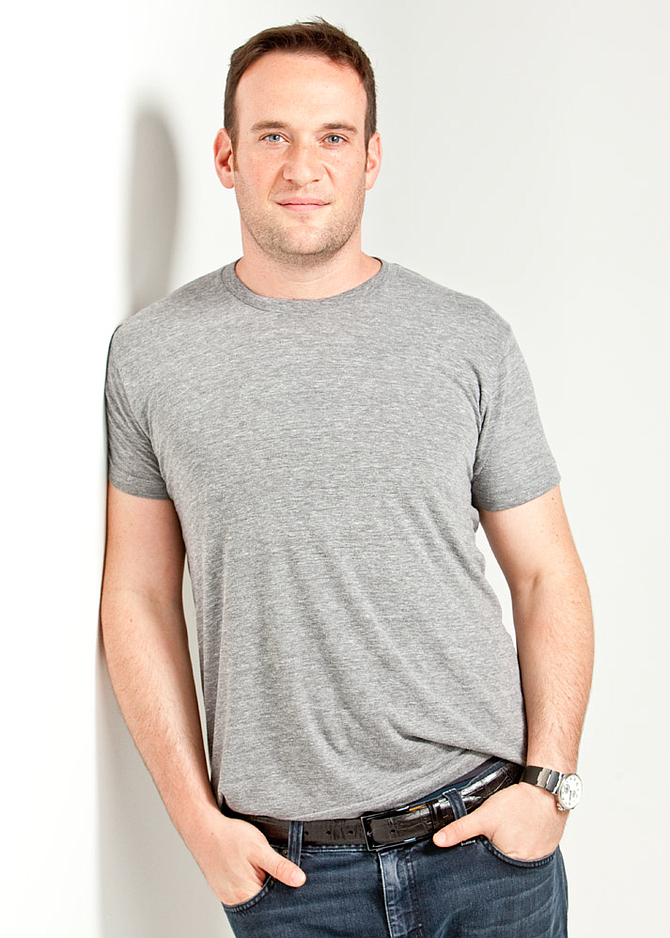 Years ago, Ben Kusin was anxious about an important meeting so he took a smoke break to calm his nerves.
But he soon had another worry: his clothes stank. He rushed to a nearby 7-Eleven and asked if the convenience store had anything that would take away the smell.
"I don't think that product's been invented yet," he was told.
It was from that one innocuous moment that Kusin, who previously did brand marketing for Electronic Arts and Vivendi Games, started to conceive what would eventually become Reviver, a producer of odor eliminating dry swipes. The West Hollywood startup launched last year, and its Reviver pet product line is already available in retailers such as Petco.
Kusin will appear on ABC's entrepreneurial reality show "Shark Tank" on Friday in the hopes of securing a distribution partner. But just because he's on the show doesn't mean he thinks you should too.
What made you want to apply for Shark Tank?
I've been a "Shark Tank" fan since season 1. I'm a big fan of entrepreneurship. It kind of runs in the family. (Kusin's brother is a Reviver co-founder. Their father, Gary Kusin, was a former chief executive of FedEx Kinko's Office. Their mother, Karleen Kusin, co-owns a gourmet chocolate sauce company.) You have a show that fosters these types of ideas, especially when reality TV is usually not the kind of thing you want to show your kids. I call it positive programming. When there's so much love for business and entrepreneurship, it's something you want to be a part of.
You already have big retailers such as Petco selling Reviver products. Why do you need to go on the show?
We went on "Shark Tank" not so much to find an investor – we already have financing in the business – but we wanted a strategic partner to help our products get into distribution. When you're in a meeting with Wal-Mart with a shark (instead of an investor), they react very differently. There are some particular sharks on there that have experience on consumer packaged goods.
Should all entrepreneurs apply?
It's not for everyone. It's a really grueling process. You risk exposure when the shark asks you questions about your product and you're not ready or your product's not sound. It can do as much harm as good. When you see the show, you see contestants get shredded, and you don't want to be on the negative end of that stick. It's a risk. You have to be confident in your product and your market strategy, that you've taken the time to research and vet the process.
What's next on the horizon for Reviver?
Reviver is a dry fragrance delivery vehicle so we're looking to expand on that technology. For example, something like insect repellant could work, but we want to walk before we run. The key is to not look too far ahead in life. We want to make sure we take our product to market before our offerings expand.
Staff reporter Melissah Yang can be reached at MYang@labusinessjournal.com. Follow her on Twitter @MelissahYang for the latest in L.A. tech news.
For reprint and licensing requests for this article, CLICK HERE.