L.A. Launch List: Oct. 10
Friday, October 10, 2014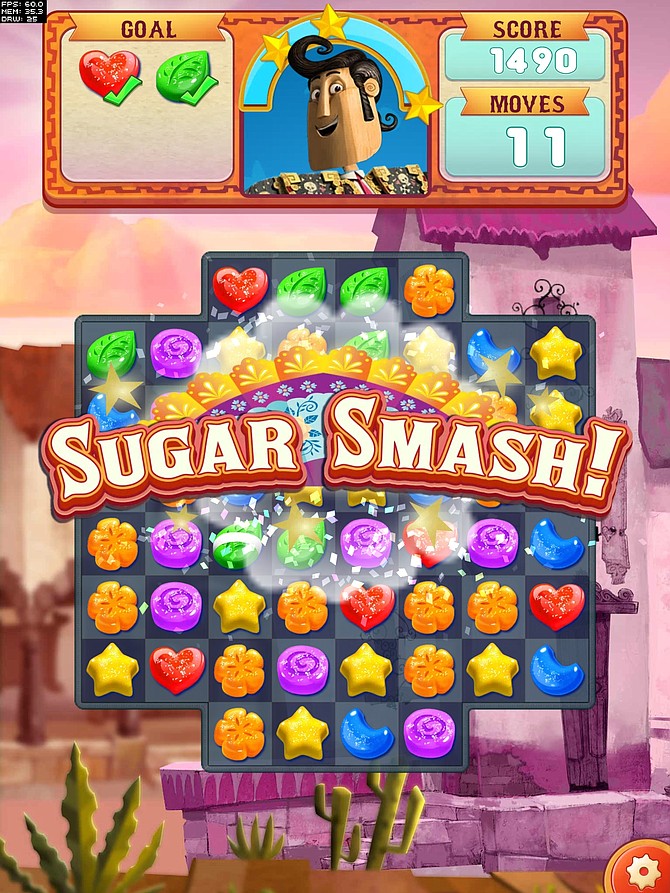 The Los Angeles Business Journal brings you a weekly roundup of L.A. launches.
Best Fiends: The mobile adventure game is the first product to come out of Seriously, a Santa Monica startup co-founded by two former Rovio execs. The company has $5 million in financing and is already planning a Best Fiends trilogy. Read more here.
Book of Life: Sugar Smash: The mobile game from Social Gaming Network and Fox Digital Entertainment is set to launch simultaneously with the release of the animated film "Book of Life." Josh Yguado, president and chief operating officer of the Beverly Hills gaming studio, said strong franchises now stem from having multiple entertainment properties across different platforms. Read more here.
Hey: The app merges the simple notification platform of Yo with Tinder's mutual-match chat style. Say "Hey" to nearby users, and a response will prompt a chat window to open. Hey comes out of Westwood but is focusing its efforts in Santa Monica and West Los Angeles.

Nabi Radio: Fanlala, an online lifestyle site for teens, and Fuhu, creator of children's tablets, have partnered to create a family-friendly music streaming service. The music app gives access to profanity-free songs from radio hits to Disney classics. Fanlala is based in Santa Monica while Fuhu is headquartered in El Segundo.
Raw Science: The Santa Monica new digital media startup launched a website to distribute science and tech videos that can be watched across multiple platforms. The online network also lets content creators and filmmakers showcase works directly to viewers. The company is set to host its first annual Raw Science Film Festival later this year with $40,000 in prizes up for grabs.
StepsAway: Shoppers can access exclusive deals offered at a mall's stores by connecting to its Wi-Fi and using the North Hollywood startup's mobile app. The purpose is to drive more sales at brick-and-mortar shops. Sephora is already one major retail partner. StepsAway was founded in August.
Staff reporter Melissah Yang can be reached at MYang@labusinessjournal.com. Follow her on Twitter @MelissahYang for the latest in L.A. tech news.
For reprint and licensing requests for this article, CLICK HERE.