Work/Life Balance: David Dunphy
Principal of Santa Monica design firm Studio, on staying calm in L.A. traffic and making time to eat locally – outside of the office.
Wednesday, October 8, 2014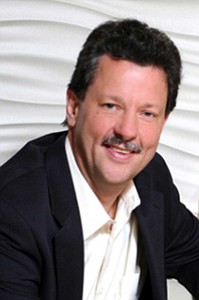 What were your strategies for making time for the girls when they were younger?
I tried to get home pretty religiously at 6 p.m. When I did travel, I tried to focus it and minimize it so it wasn't in a continuous block. The most important thing was making time every day to sit with them and ask about their day, and find out about how things are going with their friends. Luckily, they were open with me and I was able to help them with their relationships, which for girls in high school and middle school can be very tough. We started the girls with meditation very early and would do it in the mornings together, and I think that helped keep the family balanced and on the same page.
How do you avoid stress?
I detach from the drama of a moment or deadline and ask, "What does this mean for the rest of my life?" When you look at things at a 1,000-foot level, it allows you to work without panic. Another thing is prioritizing. Every member of the firm juggles five projects at a time. You get scattered and diffused if you focus on all of it at once. You have to move through one thing at a time. I also try get in the water as much as possible, usually early on Saturday mornings. I go body boarding and I also snorkel with my wife. I think communing with nature is a great way to put things in perspective.
Prev Next
For reprint and licensing requests for this article, CLICK HERE.