L.A. Launch List: Nov. 26
Wednesday, November 26, 2014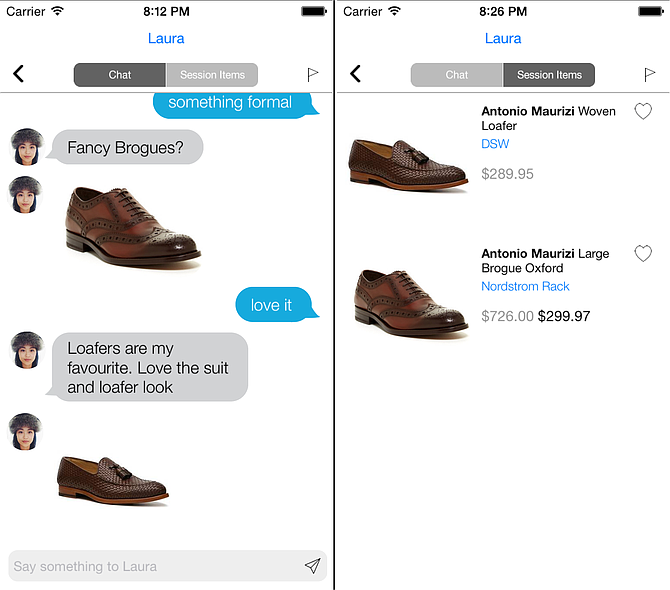 The Los Angeles Business Journal brings you a weekly roundup of L.A. launches.
CodeSpark: Pasadena children's learning game company CodeSpark has released an app that teaches the basics of computer science to children ages 5 and up. "The Foos" includes 24 levels of structured play as well as three open play areas to test new skills. The game is available for iOS, Android, Kindle Fire and the Web.
Dressli: The virtual mall app is a social shopping platform that lets users enter private chats to discuss and buy products from e-retailers such as Asos, Neiman Marcus and Wayfair. Dressli comes from West L.A. startup ShareRails, which has secured $350,000 in seed funding led by investor Eric Schmidt's TomorrowVentures. ShareRails also has a development office in Melbourne, Australia.
KDAY: The hip-hop and R&B radio station has released its first mobile and desktop app that offers livestreams of its broadcast as well as exclusive content. KDAY, which operates out of Hancock Park, said it just logged its 12th consecutive month of 1 million daily listeners, according to early Nielson Audio PPM results. Read more here.

Zirx: Los Angeles has another valet option for its congested streets. Zirx, an on-demand valet parking app, has launched its service in downtown Los Angeles and Santa Monica. For $15 a day, drivers can secure an "agent" who will park their cars in nearby partnered lots. Agents will also retrieve cars when needed. Zirx is already available in Seattle and in San Francisco, where the startup is headquartered.
Staff reporter Melissah Yang can be reached at MYang@labusinessjournal.com. Follow her on Twitter @MelissahYang for the latest in L.A. tech news.
For reprint and licensing requests for this article, CLICK HERE.