Work/Life Balance: Jennifer Sargent
The chief executive and co-founder of HitFix on social media, scheduling in 15-minute increments and the ever-evolving role of a startup CEO.
Thursday, November 20, 2014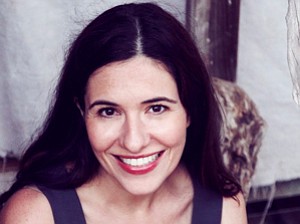 In 2009, Jennifer Sargent co-founded West Hollywood's HitFix, an entertainment news site targeting a millennial audience. Today, HitFix reaches about 5 million monthly unique users. Sargent's career began on Wall Street, where she worked in technology and media investment banking at JPMorgan. She later moved to Hamburg, Germany, where she made early stage investments in media startups across Western Europe for Bertelsmann Ventures. Most recently, Sargent was charged with heading online marketing and development for Reed Business Information, Variety's parent company. Today, she is a mother at the helm of her own media company, which she says is growing fast. We spoke with Sargent about how to manage a role that is constantly shifting.
Question: Describe your daily routine.
Answer: I wake up around 5:30 a.m. I have a two-year-old, so that is variable depending on when he wakes up. I balance getting ready for work with getting him fed and showered. By 7:45 a.m., our nanny arrives, and on most days, I'm heading straight into office. Then I have a day of meetings and calls, sometimes in 15 minute increments. My day is completely packed until 5:30 p.m. From 6 p.m. to 7:30 p.m., I spend time with my husband and son and then by 8 p.m., I am back online doing work until 10 p.m. I usually decompress between 10:30 and 11 by reading a book – much to my husband's chagrin, because I do it in bed. I'm in a book club, which forces me to read one book a month that is unrelated to work. I have to turn my brain off somehow.
Do you have any strategies for staying focused during such a tightly packed day?
I usually go to office with an attack plan of three to five things I want to do for the day. I also try not to multitask. It's tempting to answer emails while taking care of my son. But then the emails have typos and my son feels neglected. I try to be compartmentalized so I can do a good job at each task. I find that because my day gets so packed with meetings, I do my thinking outside of the office. I carve out time to be out of office to do hardcore thinking about strategy. I use the time in the office to be meeting with colleagues and getting tasks done. That way, when I get to the end of day, I'm not frustrated that I didn't come up with our 2015 strategy for brand awareness. Instead, I'm happy that I did have partnership meetings.
How do you achieve work/life balance?
As the CEO of a fast-growing early-stage company, you need to always be on and to wear many hats. One of the things I've found helpful in managing the work part is that every six months, I do a reset. It's an unofficial exercise of listing out what I spend time on during work hours, then deciding whether these things are important or not important, and whether they need to be done by the CEO. Because startups change so quickly, there are things that no longer need to be done by the CEO. So sometimes I will see that I need an assistant so that I am not spending time filing and faxing. At home, I definitely have a lot of support, from my nanny, from my husband, from my extended family. It's important not to take on everything yourself, and to outsource what you can, like having someone clean the house.

How do you make the time for the people that you care about?
I've tried to cut out things in my personal life that are time sucks but are not meaningful. I find social media for personal use a "colossal waste of time," to quote Betty White. I want to use that time to be with my husband and friends and to decompress.
For reprint and licensing requests for this article, CLICK HERE.